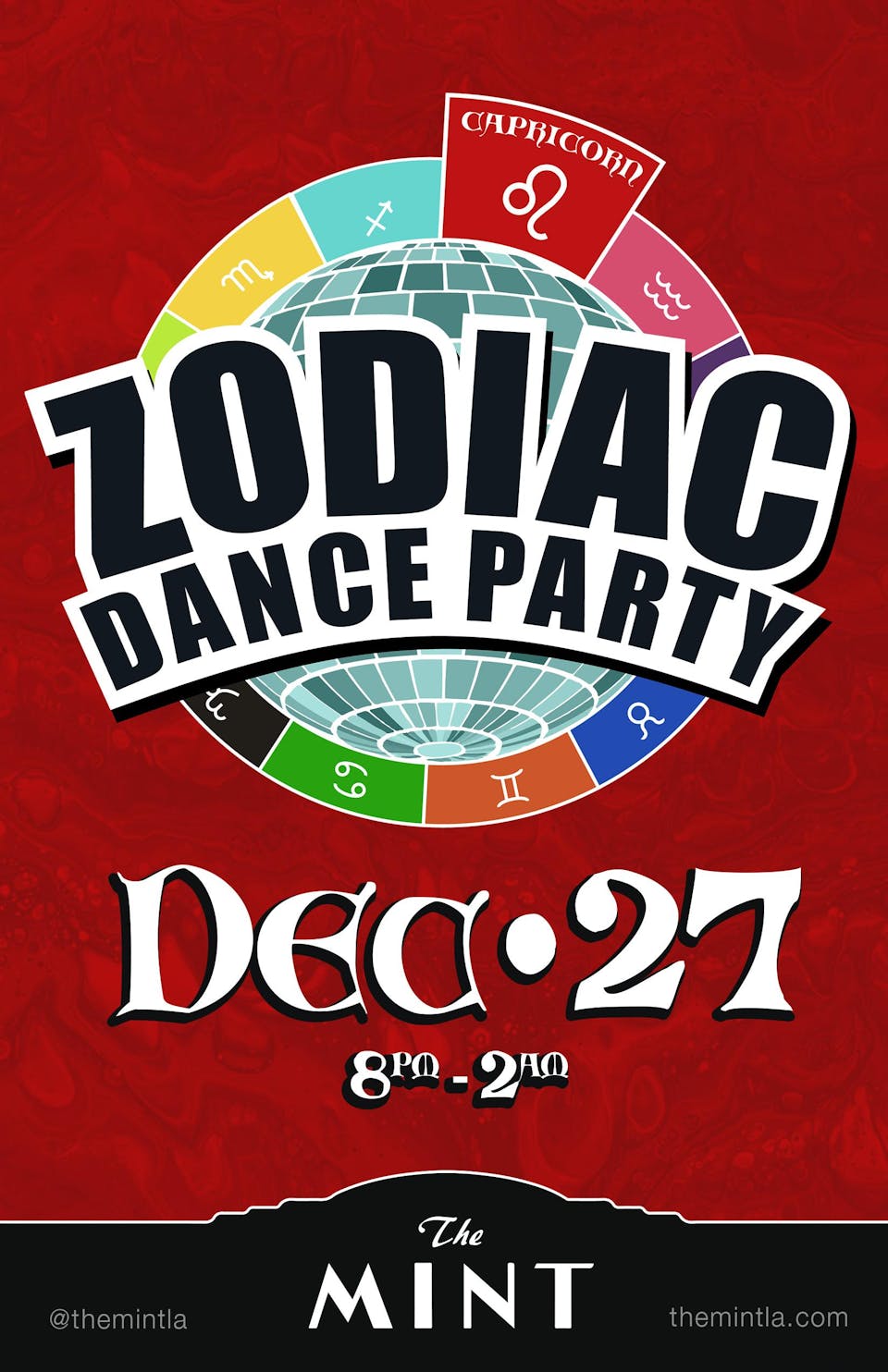 ZODIAC DANCE PARTY, CELEBRATING CAPRICORNS - wtih DJ Hot Tub Johnnie
$10.00 - $70.00
Sales Ended
A Monthly Star-Sign Celebration at the Mint.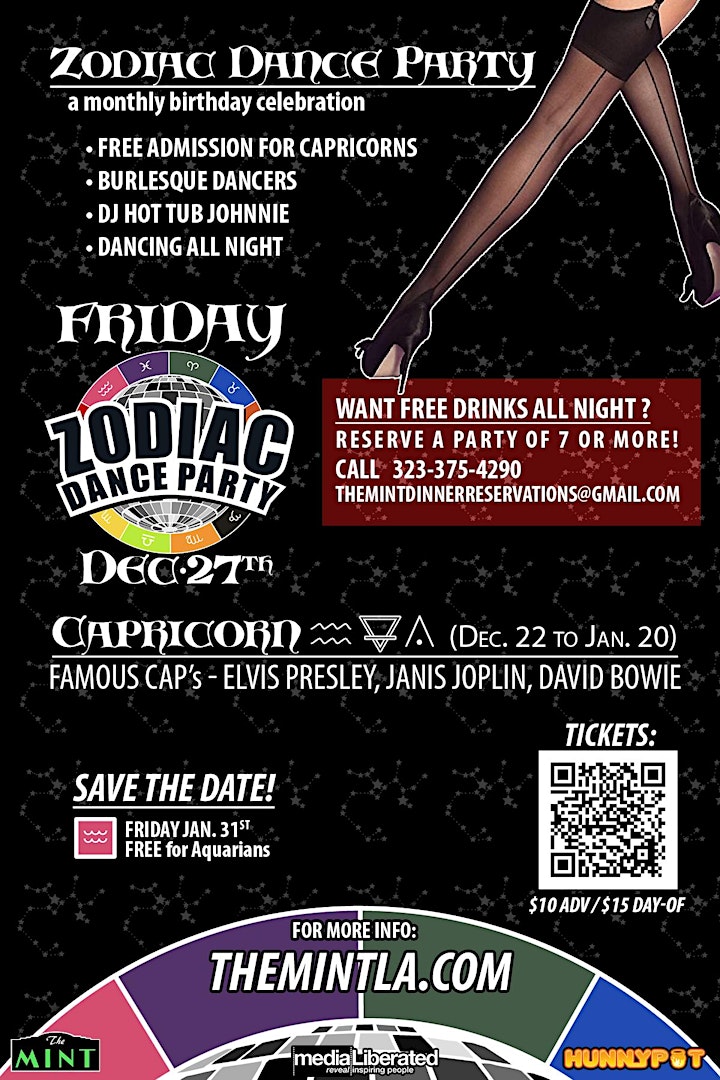 LOOKING FOR A FUN PLACE TO CELEBRATE YOUR BIRTHDAY?
READY TO DANCE?
This month's Zodiac Dance Party goes down December 27th, 2019. The star sign we're celebrating is Capricorn. Join CK, Ryan Rachid, Hunnypot Live's party master DJ "Hot Tub" Johnnie, our Zodiac Burlesque Dancers and start the new year of life off with a bang. "Hot Tub" will be spinning body moving faves from all eras, Disco, Funk, Motown, 80's. Sock-hop to Hip-Hop all night long, Old School and New School dance classics!
All those born during this month's star sign get in for free. Bring in a party of 7 or more the birthday person drinks for free and we will reserve you a personal booth (limited supply)!
Invite your friends, polish those dancing shoes and join us every month for an ultimate dance party experience.
Capricorn (December 22th - January 20th): Smart, hardworking, and fully in control of their destiny, a Capricorn will always get what they set their mind to, in both personal and professional life—no excuses. Capricorns may get a reputation as stubborn, but they simply know what they want, and also know how they wish other people would behave.
Some of our favorite Capricorns are John Legend, Bradley Cooper, Kate Middleton, Liam Hemsworth, Michelle Obama & Ellen Degeneres.
$10.00 pre-sale
$15.00 Door
8pm - 2am
Friday Jan. 31st it's Aquarians. Save the date!
For more information (310-351-0336) Tickets or Reservations.
(Presented by CK, Ryan Rachid Taalbi and John Anderson)
HEY BABY, WHAT'S YOUR SIGN?
Venue Information:
The Mint
6010 Pico Blvd
Los Angeles, CA, 90035