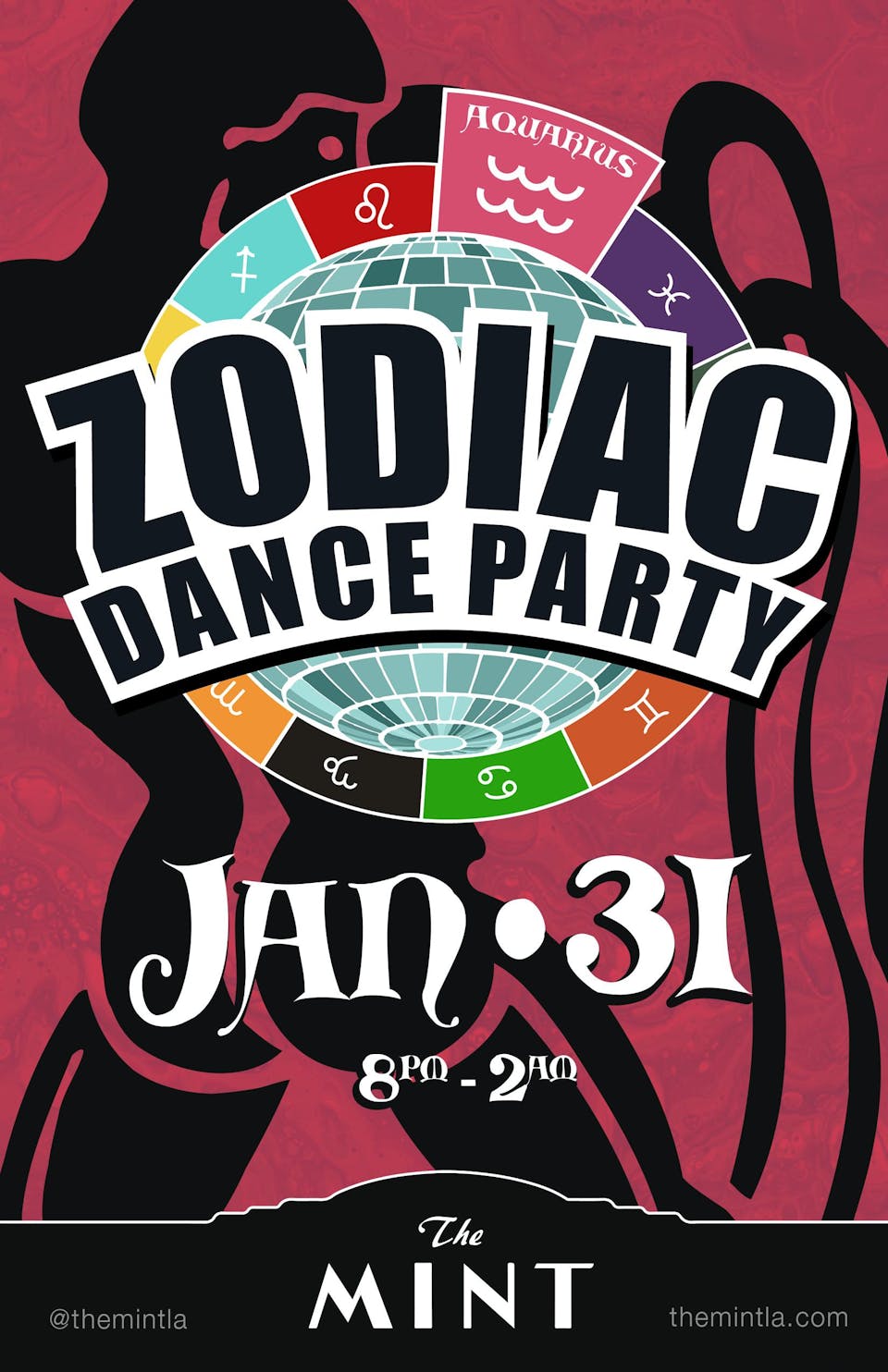 ZODIAC DANCE PARTY, CELEBRATING AQUARIUS - Free Tacos for 1st Hour!!!
$10.00 - $70.00
Sales Ended
A Monthly Star-Sign Celebration at the Mint. Free Tacos from 8-9pm!!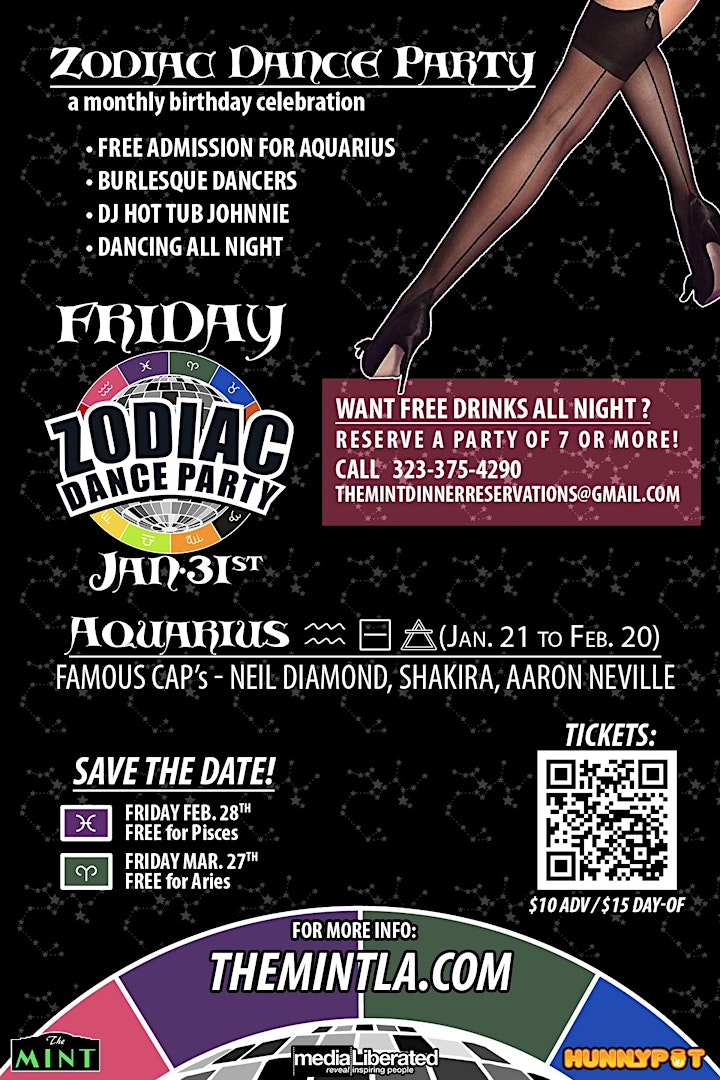 LOOKING FOR A FUN PLACE TO CELEBRATE YOUR BIRTHDAY?
READY TO DANCE?
LIKE FREE TACOS?
This month's Zodiac Dance Party goes down January 31st, 2020. The star sign we're celebrating is Aquarian. Join CK, Ryan Rachid, Hunnypot's party master DJ "Hot Tub" Johnnie, our Zodiac Burlesque Dancers and start the new year of life off with a bang. "Hot Tub" will be spinning body moving faves from all eras, Disco, Funk, Motown, 80's & 90's. Sock-hop to Hip-Hop all night long, Old School and New School dance classics!
All those born during this month's star sign get in for free. Bring in a party of 7 or more the birthday person drinks for free and we will reserve you a personal booth (limited supply)!
Invite your friends, polish those dancing shoes and join us every month for an ultimate dance party experience.
Aquarius (January 30th - February 18th): Independent and enigmatical, Aquarians are unique. There is no one quite like an Aquarius, and because each is so incredibly individual, it can be tough to describe them as a group. Aquarians don't like labels, and may shy away from any adjective—even the good ones you might bestow upon them. Aquarians believe in the nature of change and evolution, and even though they're a fixed sign, they may not necessarily believe they are the "same" people they were when they were born.
Some of our favorite Aquarian's are Harry Styles, The Weeknd, Shakira, Oprah Winfrey, Jennifer Aniston, Chloe Moretz, Taylor Lautner & Hot Tub Johnnie!
Free Tacos from 8-9pm
$10.00 pre-sale$15.00 Door8pm - 2am
Friday Feb 28th it's Pisces. March 27th we're going Aries. Save the dates!For more information (310-351-0336) Tickets & Reservations.(Presented by CK, Ryan Rachid Taalbi and John Anderson)
HEY BABY, WHAT'S YOUR SIGN?
Venue Information:
The Mint
6010 W Pico Blvd
Los Angeles, CA, 90035