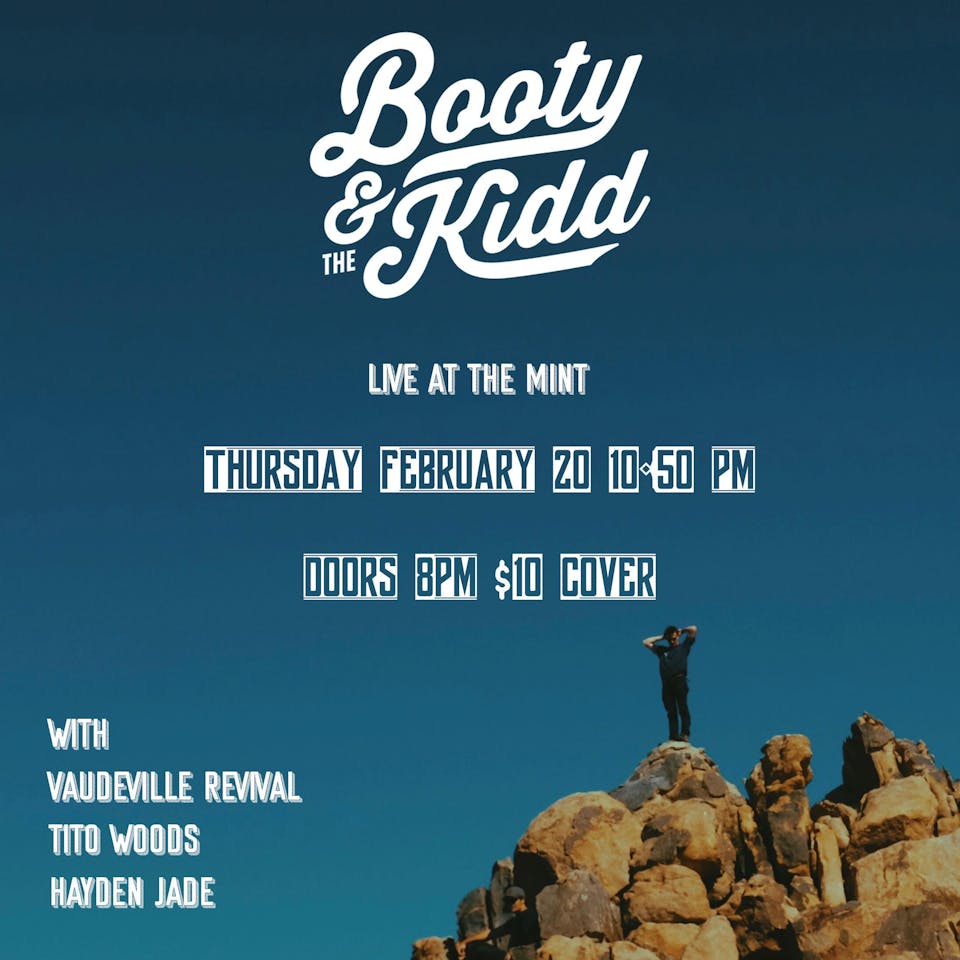 Vaudeville Revival, Tito Woods, Booty&theKidd, Hayden Jade
Live Music at the Mint
Hayden Jade - 8:00
Vaudeville Revival - 9:00
Tito Woods - 9:45
Booty&theKidd - 10:50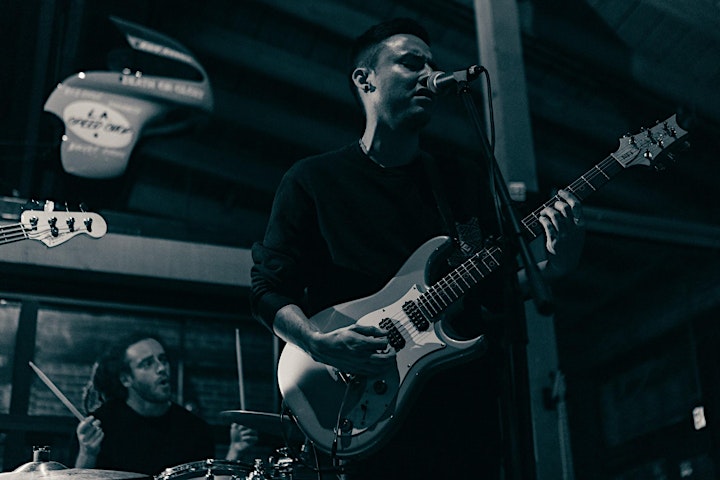 Tito Woods is a wistful songwriter who's band sound blends reverb-heavy Indie Rock guitar riffs with Dub bass and Jazz inspired rhythm. He released his Debut EP in January of 2019 and quickly followed it with a single in the fall of that same year. He is currently working on a new EP to be released summer 2020.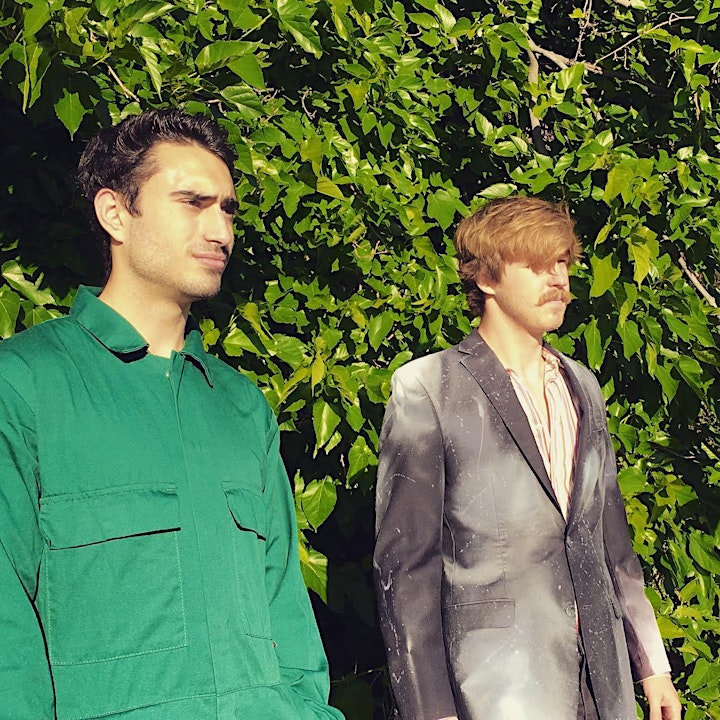 Vaudeville Revival is an indie rock duo based out of LA. Their eclectic sound contains influences that span from 70's rock and shoegaze to P-Funk and Motown, and are known for high-energy performances. You can find them popping up at bars, clubs, and venues in the LA area. In October, their debut album Free Dirt was released.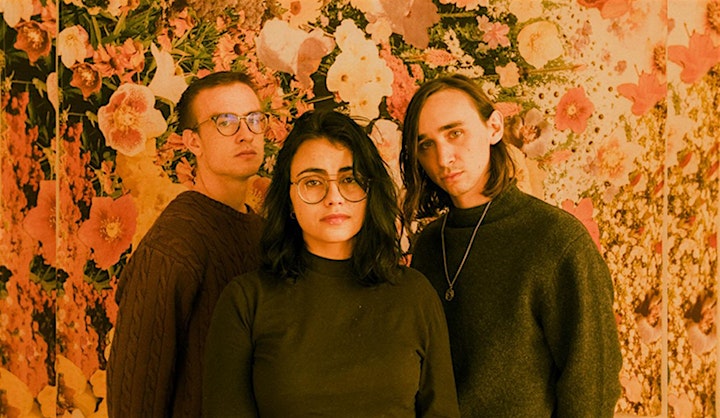 Booty&theKidd is an indie jazz collective based in Los Angeles. Initially conceived by childhood friends Tyler Butts and Nick Reinmann, they eventually enlisted the help of music school misfits, eccentric artists, and every sympathetic ear around their previous homebase of Columbus, OH. The band snowballed into a collective that now includes Harry Paul driving the bus in the rhythm section and bona fide badass Christina Vento offering unmatched melodic vocals. The group relocated to Los Angeles in October 2019, to find a place where the weather fit the tune they were humming.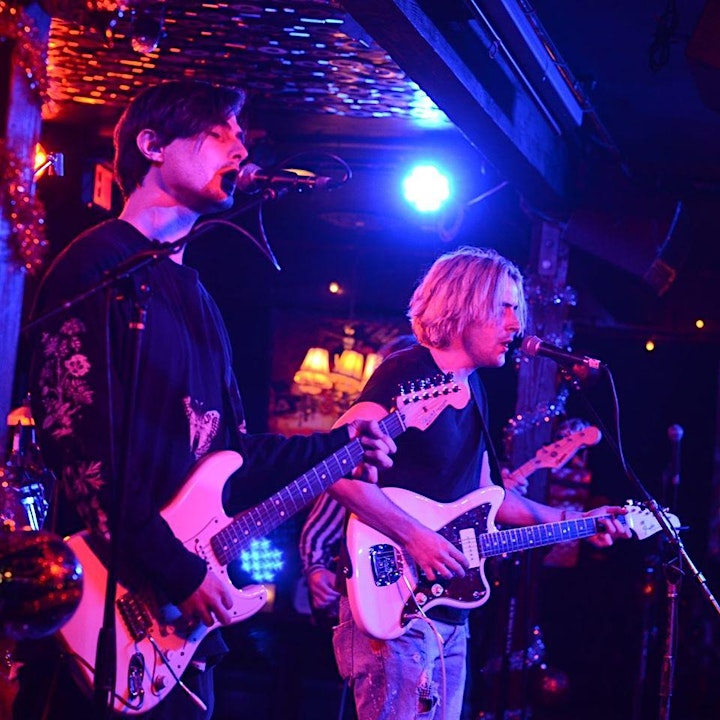 Alternative Indie Rock band out of LA.

Venue Information:
The Mint
6010 Pico Blvd
Los Angeles, CA, 90035