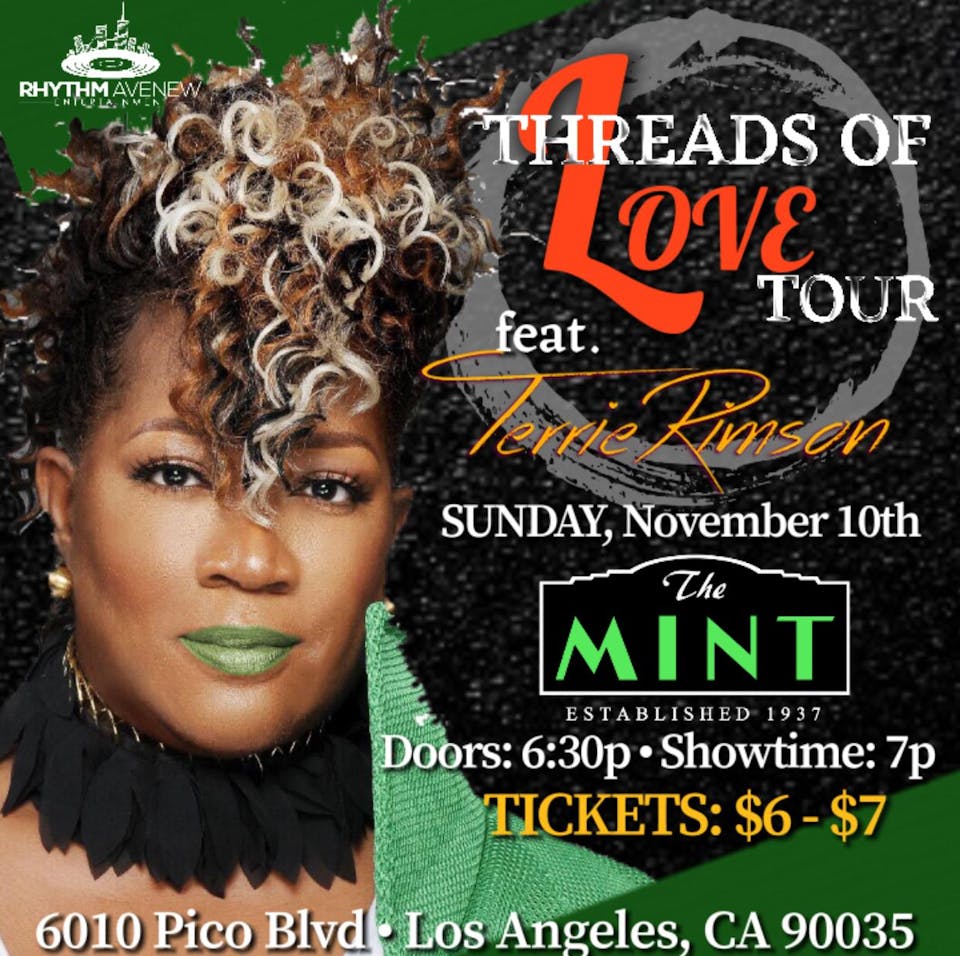 Live Music at the Mint.
Statik Link (7:30)
Gal Musette (8:15)
Terrie Rimson (9:05)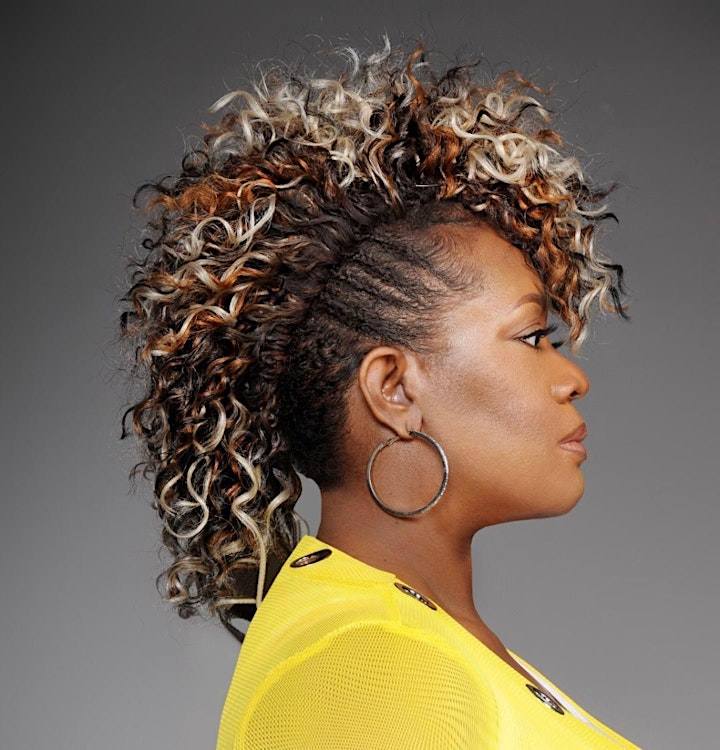 Terrie Rimson is no stranger to the spotlight, she has been captivating audiences with her smooth soprano vocals since the age of 5. Born in Oakland, California, by age 10 her family moved across the country to Philadelphia, Pennsylvania, a city that has produced artists such as Jill Scott, Musiq Soulchild, Phyllis Hyman and Patti Labelle. For several years, Terrie has performed as a background vocalist with Gospel Artists such as the late Daryl Coley, Grammy-award winning Twinkie Clark and Karen Clark Sheard.By 2014, Terrie catapulted to center stage as a Gospel artist releasing several singles such as "Zion" (2014), "I Was Created" (2015) and "Blessin' Me" (2015). She continued to evolve into a television personality with creating and producing an internet Reality DocuSeries simply titled "All About Terrie." In 2016, Terrie toured throughout the United States promoting her Gospel music; but in 2017, she crossed genres to become and record as a R&B/Soul artist. Her first single under her new genre was a cover of the Evelyn Champagne King widely successful 1982 hit, "Love Come Down" which was released in July 2017 with production by CEO of Rhythm Avenew Entertainment, Deryck "D.Rim" Rimson. Later in the same year, she released a cover of the late Donny Hathaway Holiday hit, "This Christmas." After a 6 month hiatus, Terrie released her current single "Anything" from her debut album "Threads of Love" which was released on September 28th.Terrie Rimson is not just another R&B/Soul singer, but she is the strength of love in the melody of music.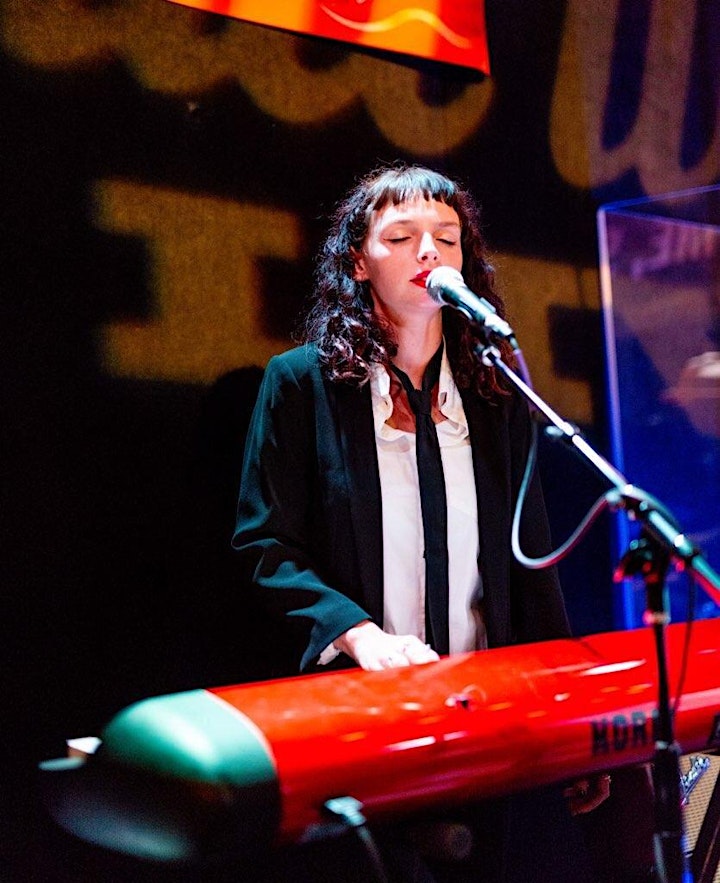 Twenty one-year-old piano-based singer-songwriter from san clemente, california started writing at the age of ten and began performing her songs at local open mics at fourteen. Her first large scale performances were opening for the magnetic fields for their touring dates in 2012 at first avenue and the sheldon theatre as "gal musette," with her duet partner Brent Samson. In recent years she has joined another band, the moon police, in which she collaborated with Sasha Evans on writing music. the moon police released their debut album "the lost go sailing by" the summer of 2015. In the last few years, Grace has opened for several renowned artists such as Macy Gray, Suzanne Vega, and Donavon Frankenreiter. Back in march 2017, she released her first solo album with Steve Wood, and currently is in the process of recording her second Gal Musette album, which will be released this upcoming December.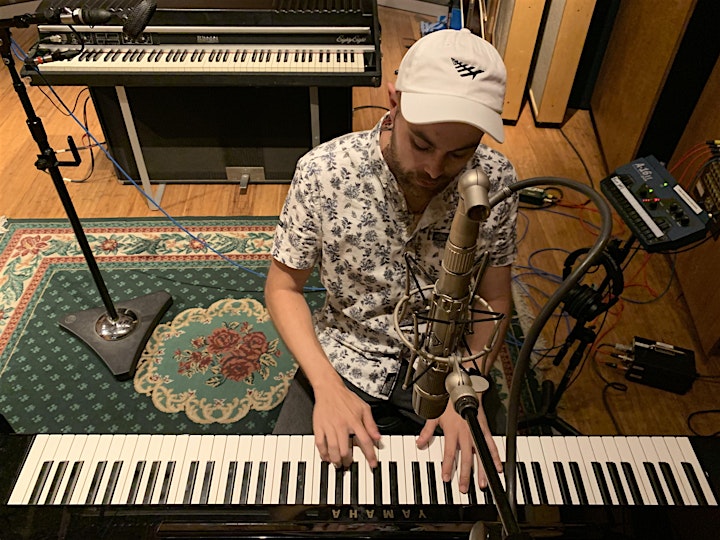 Statik Link crashed onto the scene in 2014 creating his own lane for his unique sound. A live instrumentalist and producer, Statik Link intricately blurs the line of Jazz, Funk, and Soul while remaining true to his own raw, uncut, gritty sound. Statik Link's style has been compared to a mixture of artists such as Robert Glasper, J Dilla, Miles Davis, BadBadNotGood, and Kanye West. Originally making his debut as an electronic dance producer, Statik Link switched to his current funk/soul/jazz-based style in 2016. He has performed at festivals like Governors Ball in NYC, 808 Fest in Atlanta, EDC Chicago, and has been featured on Fox's TV show So You Think You Can Dance, Sway In The Morning, Diplo and Friends, DASH Radio, Power 105 and more. You can hear his jazzy beats on projects from A$AP Ferg, Machine Gun Kelly, IDK, OG Maco, and more. His 2019 album, "Shapes Of Music, Vol 2" is currently being considered for Grammy nomination. He has worked on numerous projects with corporations such as Simple Mobile, Pioneer, Serato, Monster Energy, Samsung, and more. With a highly crafted and unique sound, it's one you definitely will be quick to recognize.

Venue Information:
The Mint
6010 Pico Blvd
Los Angeles, CA, 90035