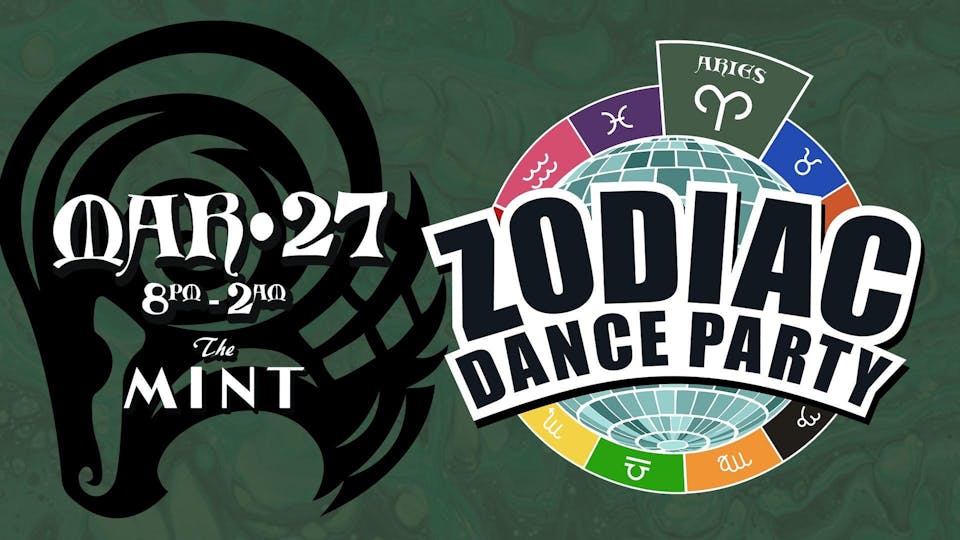 Presented by mediaLiberated
ONLINE: ZODIAC DANCE PARTY, Celebrating Aries! w. DJ Hot Tub Johnnie
Tune In at 8pm for a VIRTUAL EDITION of our Monthly Star-Sign Celebration!
Invite your friends, polish those dancing shoes and join us VIRTUALLY!
BE PART OF THE ACTION: On Friday Night at 8pm, click the link below to join our virtual dance party!
PREFER TO WATCH? Tune in at 8pm SHARP :
To download and install the Zoom Application:
Go to https://zoom.us/download and from the Download Center, click on the Download button under "Zoom Client For Meetings".
This application will automatically download when you start your first Zoom Meeting.
Once the download is complete, proceed with installing the Zoom application onto your computer.
GOT CABIN FEVER?
TURN ON YOUR WEBCAM, TUNE INTO OUR DJ, AND LET'S DANCE TOGETHER!
This month's Zodiac Dance Party goes down Virtually on March 27th, 2020. The star sign we're celebrating is Aries. Join CK, Ryan Rachid, Hunnypot's party master DJ "Hot Tub" Johnnie, our Zodiac Burlesque Dancers and start the new year of life off with a bang. "Hot Tub" will be spinning body moving dance classics from all eras, Disco, Funk, Motown, 80's & 90's. Sock-hop to Hip-Hop all night long, Old School & New School!
Also featuring Oracle card readings by Sacred Star Seed.
Aries (March 21 – April 20); Aries are fearless adventurers that are always looking for excitement in life. Whether it's blazing new trails or overcoming challenges, the Aries sign is focused on self-growth throughout life. They are most focused on competing with the person that was the day before. The Aries sign is honest, open, and sees themselves as invulnerable. No Aries can lose their sense of wonder and aspiration. This zodiac sign is a lifelong dreamer who luckily also holds the traits of hard work ethic and discipline to make their dreams come through. The Aries' symbols include the mighty ram, fire, and other character traits that reflect the Aries' natural confidence and warmth.
Some of our favorite Aries are Aretha Franklin, Elton John, Emma Watson, Jackie Chan, Lady Gaga, Maya Angelou, Quentin Tarantino, Robert Downey Jr. and Vincent van Gogh!
8pm - 11pm
SAVE THE DATE:
TAURUS = Friday, APRIL 24th
GEMINI = Friday, MAY 22nd
HEY BABY, WHAT'S YOUR SIGN?
Venue Information:
The Mint
6010 W Pico Blvd
Los Angeles, CA, 90035