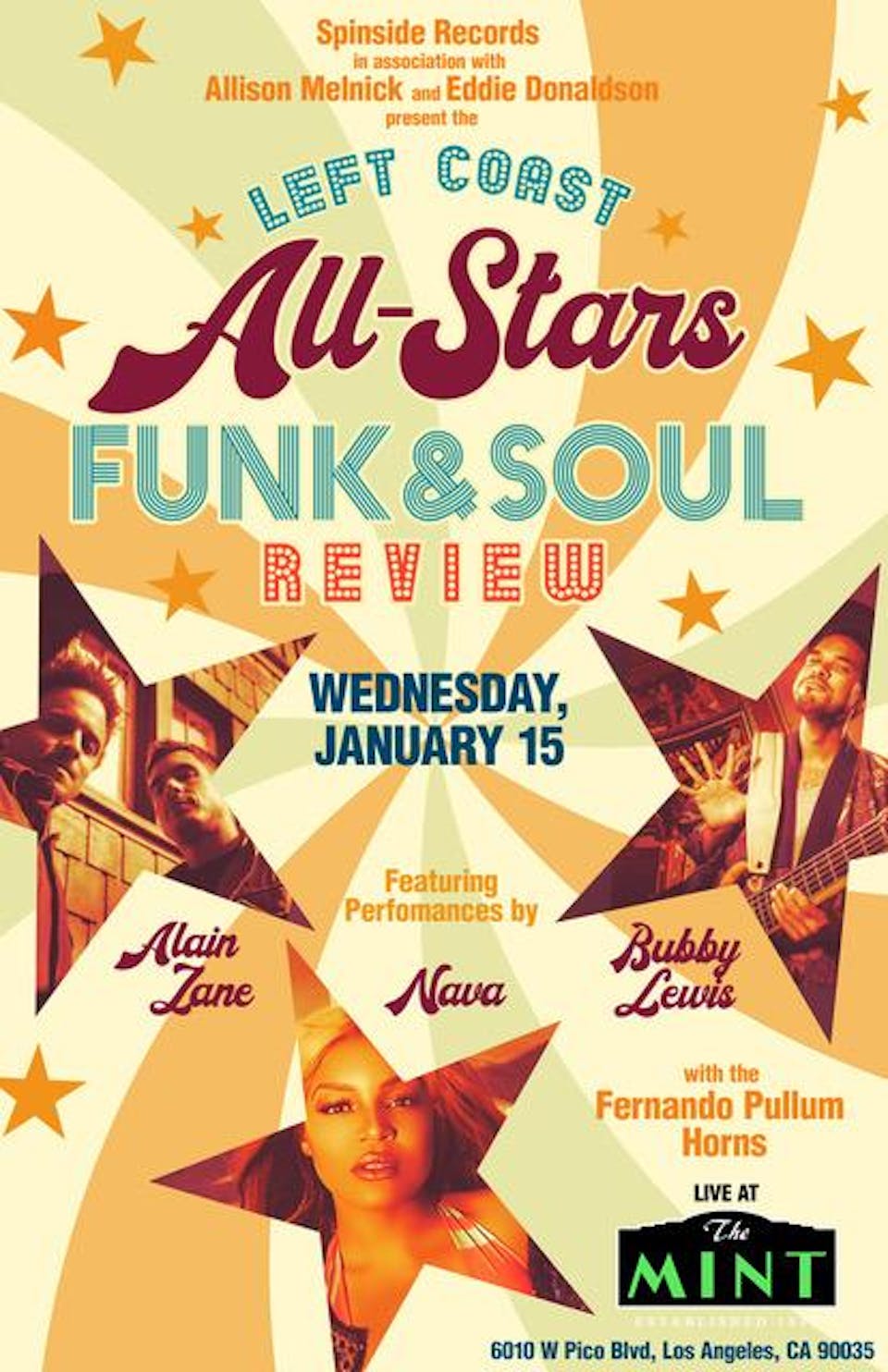 Live Music at the Mint
THE LEFT COAST ALL-STARS
The Left Coast All-Stars is a collective of California based musicians and visual artists. Comprised of creatives representing myriad forms of expression, the Left Coast All-Stars value artistic integrity as well as originality and underneath it all recognize the California experience as a major source of influence and inspiration.
Nava - 8:30
Bubby Lewis - 9:30
Alaine Zane - 10:30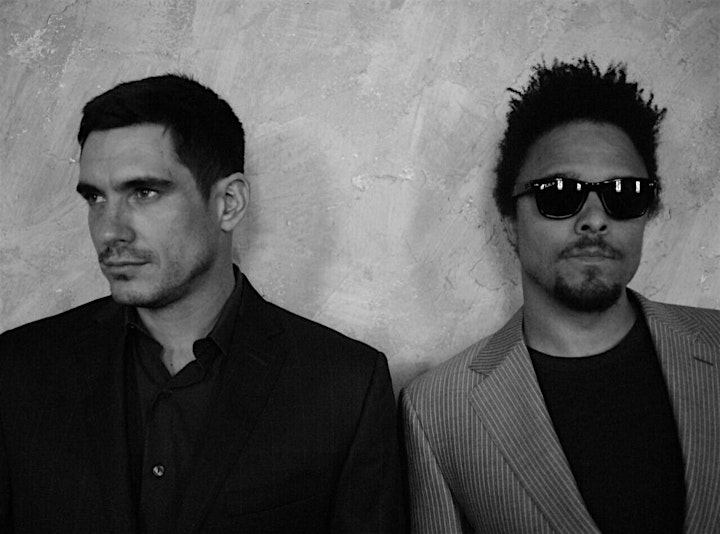 Alain Zane is a Los Angeles based duo comprised of DJ/producer Ethan Zane Browne and singer/songwriter Catero "Cat" Alain Colbert. United by their shared appreciation for classic funk, souls and Jazz, they are backed up by an ensemble of exceptional players including the great trumpeter Fernando Pullam and his brass section, Chevin Morris on drums, Tre Pugh and Dre Grey on keys and pioneering jazz bassist Bubby Lewis supplying the low end.
Singer Songwriter and Los Angeles Native NAVA, is a touring vocalist for some of your favorite Grammy award winning artists. She's grateful for where her talents have taken her and is thrilled to pursue Artistry performing and entertaining audiences around the world.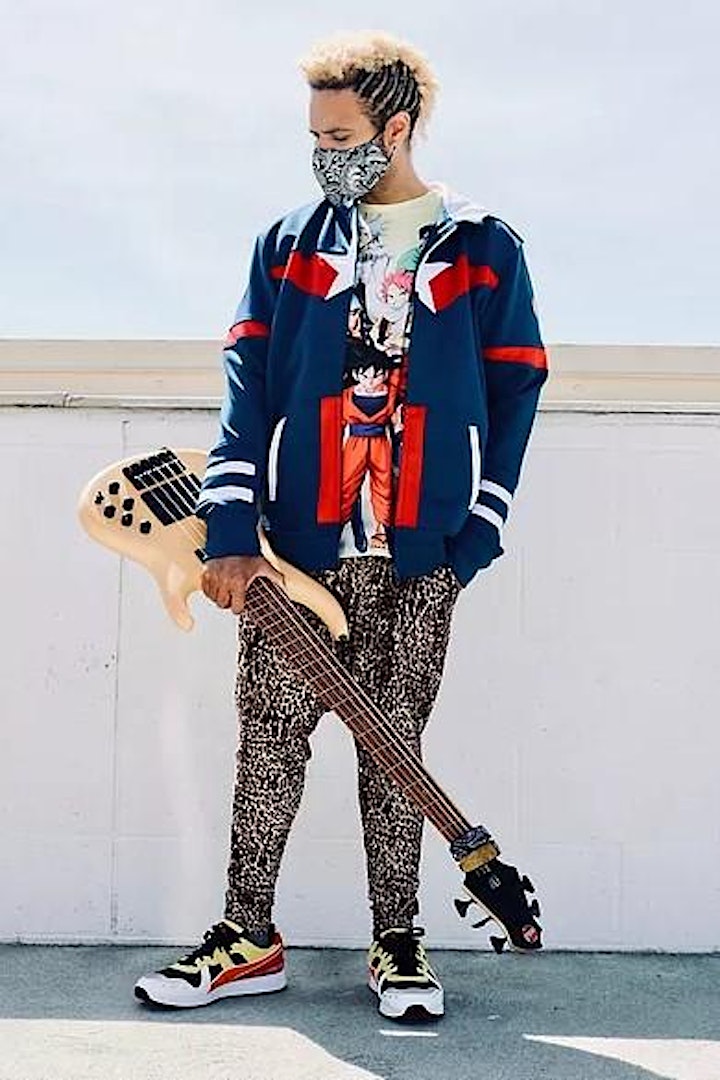 Bubby Lewis began playing the bass at the age 14. A son of a pastor, his first performance in front of an audience was at his father's church in Flint, Michigan. During those early years, Bubby realized his love and passion for music would lead him forward. Bubby made his way to Los Angeles to attend video game design, only to find that he was not enrolled in the school. And so music it was; alone in the competitive world of A-List players Bubby's positive attitude and drive to learn and succeed soon led him to real connections and acceptance from one world class artist to the next. Bubby went on to work with Snoop Dogg, Snoop Dogg, Dr. Dre, Lupe Fiasco, Jhene Aiko, Tha Game, Kim Burrell, The Clarke Sisters, AI, EXILE the Second, Stevie Wonder and many others.

Venue Information:
The Mint
6010 Pico Blvd
Los Angeles, CA, 90035