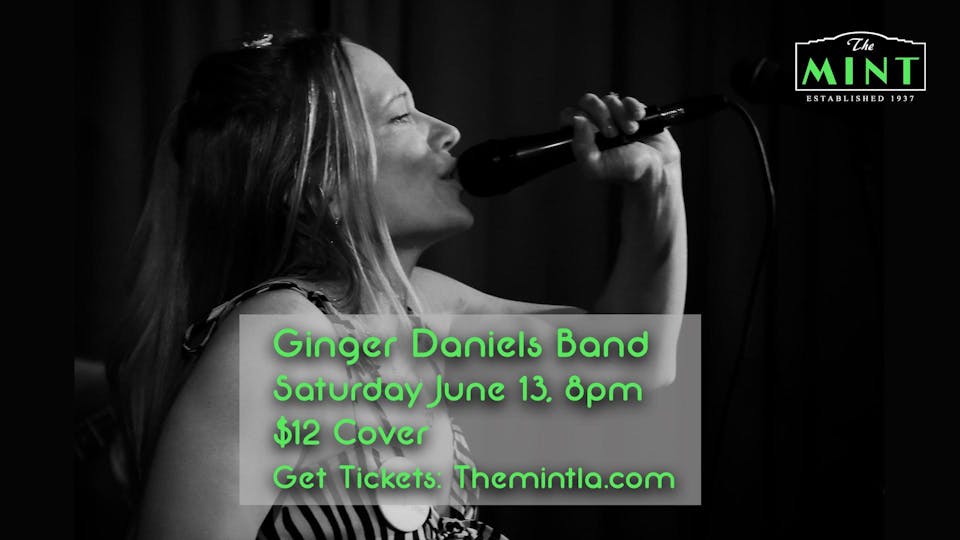 Kuwalla, Ginger Daniels Band, Benny Rietveld, Detective Fiction
Live Music at The Mint.
Ginger Daniels Band- 8:15
Kuwalla - 9:00
Detective Fiction- 9:45
Benny Rietveld - 10:35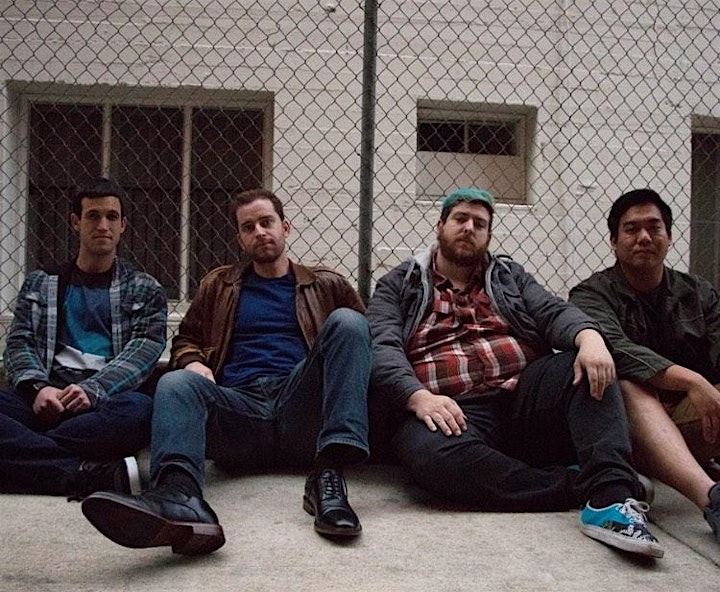 KUWALLA is four versatile musicians - Kyle Sain (Lead Vocals, Guitar), Brian Huynh (Lead Guitar, Vocals), Marty Griffin (Drums), and Danny Leserman (Bass, Keyboard). Out of the musical melting pot of Southern California, they grab influence from the music that moved them growing up, from indie alternative and hard rock, to punk and blues. All were raised on the music of their environment.Starting in 2018, Kuwalla has been playing shows up and down the west coast from Seattle to San Diego. They play regularly for the House of Blues Anaheim, tightly packed clubs and bars in Santa Monica, venues in Los Angeles like The Roxy; The Silverlake Lounge; and the Resident LA; and play with bands like LAW; Sincerely, Me; That Lying Bitch; and Bristol to Memory just to name a few.Kuwalla is currently touring the west coast and working toward the 2020 release of their full length album.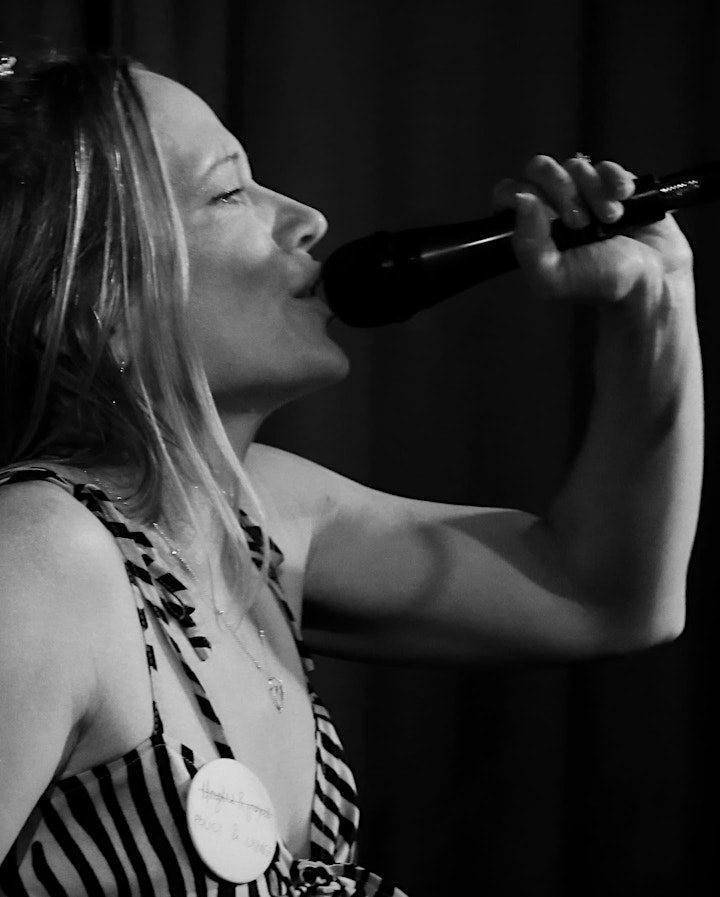 Former Broadway musical theatre performer turned drummer, Ginger created her Los Angeles based band in 2008. It was then an original rock band with songs she wrote as a singer with various guitarists. Overtime it morphed into a blues/rock cover band, and now finally a blend of both originals and covers from the 1960s to today. The 7 piece band plays everything from Ike and Tina Turner, Aretha Franklin, Bonnie Raitt, and David Bowie to Portugal The Man. Sometimes the band is broken down into a trio, Ginger's Blues Trio for a still electric, yet toned down acoustic version. Why should you watch and listen? Because as Los Angeles reviewer James Hebron from 405 East said, "Ginger, the little firecracker with a lot of soul, has a heavy burned emotional vocal breach that can horse-kick any bad attitude.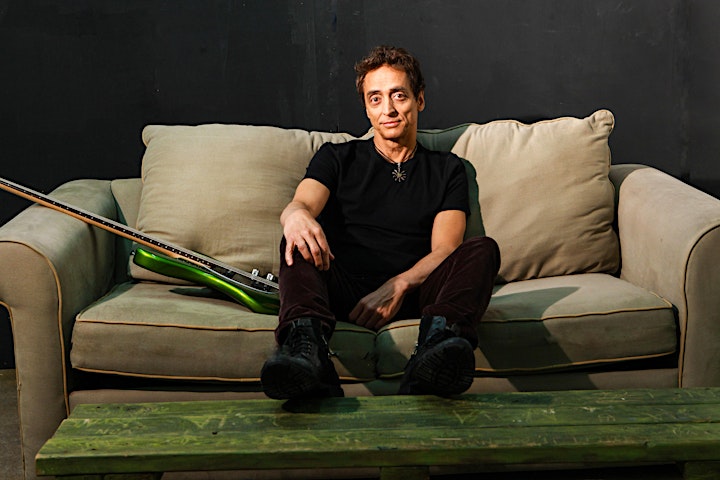 Benny Rietveld has been Musical Director and bass player for Carlos Santana for over 25 years. He's also a producer and composer who has played and recorded with Miles Davis, Sheila E, John Lee Hooker, Dave Matthews, Rob Thomas, Michel Legrand, and many others.An alumni of the University Of Hawaii, he is the recipient of 8 Grammy Awards and 3 Latin Grammies for his performances on the Santana albums Supernatural and Shaman. You'll see him in a bunch of concert videos with Santana and Miles Davis. He's been on many live music TV shows like Letterman, Dancing With The Stars, Jay Leno, Jools Holland, George Lopez, etc. He's even appeared for a few glorious seconds in the 80s cult film Krush Groove, as well as the hit TV series Breaking Bad. He's scored various films such as Brooklyn Rules (starring Alec Baldwin), a few indie short films directed by Julie Bowen and Rosario Dawson, produced progressive alt-pop guitarist Alicyn Yaffee and Romanian avant-folk singer Teodora, written multimedia music for a number of video gaming publications, and has a solo CD entitled Mystery Of Faith.Currently, he is working on another solo release, writing a book (on an undisclosed subject for now), and has just finished recording and writing for the new Santana release, Africa Speaks.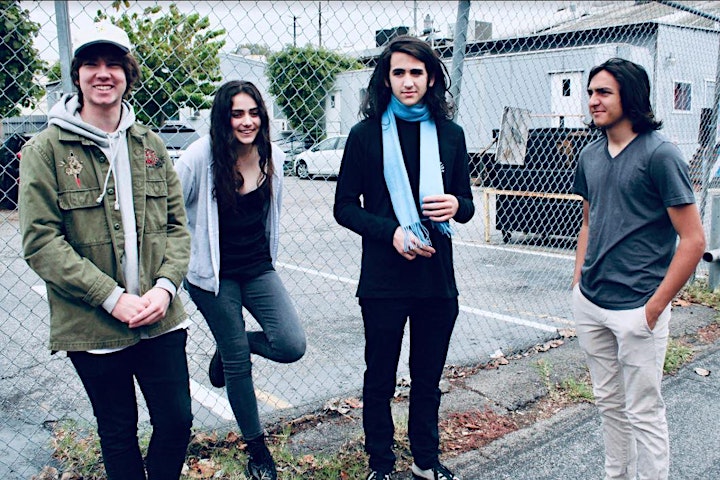 LA's newest progressive rock band, Detective Fiction brings its listeners an upbeat, original sound merging classic rock with a funky edge.

A group of multi-talented musicians, this group has combined their skills to create a genre-bending blast that will sound at once new and familiar.

Led by a visionary songwriting duo, Benjamin James and Makani Eliot, along with Riley Lenz and Grace Milstein, this band will command your attention both on stage and in their forthcoming EP, Reverse Rotting.

Venue Information:
The Mint
6010 Pico Blvd
Los Angeles, CA, 90035