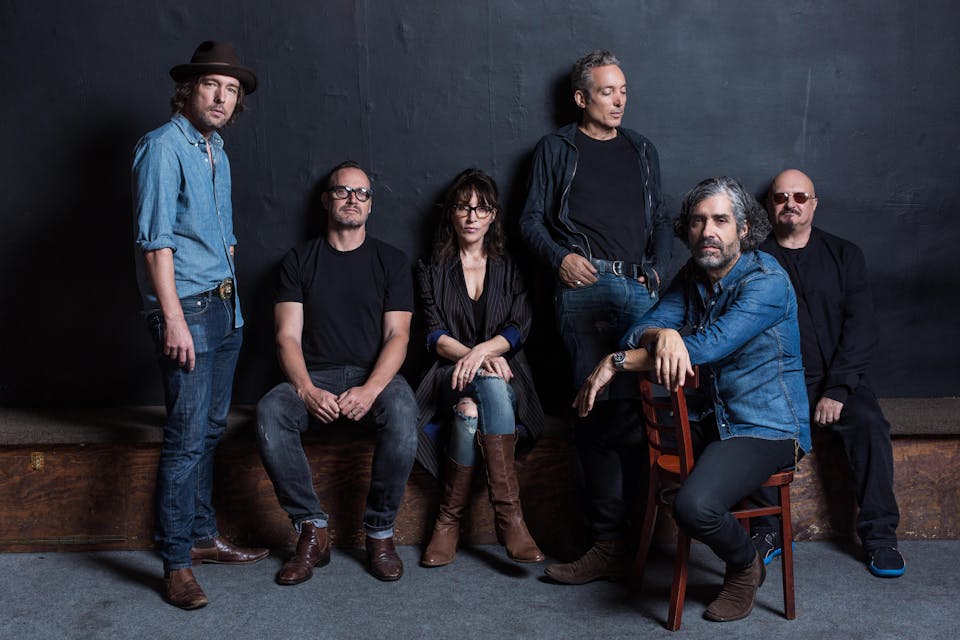 California Rocker Presents
Katey Sagal & The Forest Rangers
$12.00 - $16.00
Sales Ended
Live Music at The Mint.
The Imperial Crowns - 7:00
Katey Sagal & The Forest Rangers - 8:00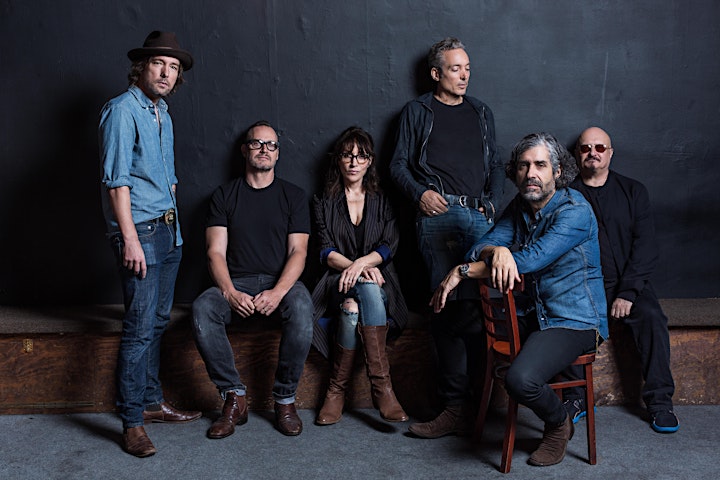 The Forest Rangers bring together the history of dozens of collaborations, hundreds of albums and thousands of concerts. The result is world class musicianship and a shared instinct that infuses their connoisseur's songbook of recordings with a confidence that only derives from years of high level experience.
The band traces their roots back to the hit series SONS OF ANARCHY, where they acted as the musical muse throughout the show's 7 seasons. They began recording covers and original songs for the hit series; unknowingly, it was the start of something very unique and special.
Freed from the series that spawned them, The Forest Rangers decided to continue their musical partnership by dedicating their sound to preserving the long lineage of great songs and records that they grew up with. To that end, the band performs cover songs, bringing each member's individual experience to a carefully crafted repertoire of familiar and unfamiliar songs to which they have applied their own unique interpretations.
As evidenced on their forthcoming album (to be released in early 2020) the energy and vitality of the band is clearly on display. As for their live show, imagine all that, and multiply by 10!
About the band members:
MICHAEL URBANO (drums)
Urbano toured extensively as one of John Hiatt's Nashville Queens that included bassist Davey Faragher (Elvis Costello) and guitarist David Immergluck (Counting Crows). He became the drummer in Smash Mouth after his work with with Third Eye Blind, Cracker, Paul Westerberg, Red House Painters, Willy DeVille, Camper Van Beethoven, and Sheryl Crow.
DAVEY FARAGHER (bass and vocals)
For over 20 years, Davey's been a member of Elvis Costello's Imposters. Prior to that, Davey was a founding member of Cracker and has toured with John Hiatt's Nashville Queens, David Crosby and Richard Thompson's Electric Trio to name a few. As a session musician, Davey has worked with such notables as John Phillips, Wanda Jackson, Dusty Springfield, Bonnie Raitt, Sheryl Crow, Susanna Hoffs, The Finn Brothers, Allen Toussaint, Buddy Guy, Willy DeVille, Elton John and Leon Russell.
JOHN PHILIP SHENALE (keyboards)
Shenale's instruments of choice during this time included the Hammond, Fender Rhodes, Clavinet, Orchestron, Mellotron and Leslie Cabinet, along with various other synthesizers. Shenale's work has been featured on albums by artists such as Tori Amos, Willy DeVille, Jane's Addiction, Tracy Chapman, Billy Idol, Janet Jackson, The Bangles, Buddy Guy, Robert Cray and John Hiatt.
BOB THIELE, JR. (guitar and vocals)
Thiele has been a writer, producer and performer with writing credits for Ray Charles, Bonnie Raitt, Mavis Staples, Ed Sheeran and Aaron Neville to name a small few. He oversaw the music for Sons Of Anarchy, founded its "house band" The Forest Rangers and received multiple Emmy nominations for his work on the series. He produced and recorded The Forest Rangers' album, LAND HO!, enlisting artist friends Alison Mosshart (The Kills & The Dead Weather), Amos Lee, Audra Mae, Billy Valentine, and Katey Sagal for vocals and additional co-writing duties. Bob worked as music supervisor and composer on the series Manhattan (WGN), Chance (HULU) and Superior Donuts (CBS). Thiele composed the theme song "No Name" for the FX series The Bastard Executioner (recorded by Ed Sheeran). He is currently composing and over-seeing the music supervision for the new FX hit series
MAYANS M.C. BILLY HARVEY (guitar and vocals)
Harvey has been successful as a musician (Patty Griffin) and a producer (Charlie Mars, Bob Schneider, Slaid Cleaves, Steve Poltz). As an artist he has been the recipient of the International Songwriters Award for Best Rock Song "Frozen Through," and broke into the Top 100 on the CMJ charts with his hauntingly soulful release "Bearsick."
KATEY SAGAL (vocals and percussion)
Sagal started her career as a singer and songwriter, becoming a backing vocalist for Bob Dylan, Tanya Tucker and Bette Midler's backup group The Harlettes. She performed backing vocals on Gene Simmons solo album, the Molly Hatchet album Take No Prisoners and on Olivia NewtonJohn's 1985 single "Soul Kiss." She has released 3 solo albums Well…, Room and Covered, and she was a featured artist on all three of the Sons of Anarchy Soundtrack albums.
The Imperial Crowns sprang from the hearts, souls and brains of Jimmie Wood and J.J. Holiday way back in 1993. But their friendship goes back to the mid 80's when Jimmie was booking the iconic LA nightclub Madame Wongs, and fronting his own blues n' soul / rock n' roll band, Jimmie Wood and the Immortals and J.J. was playing guitar in a deep underground Delta/ punk meets The Beatles outfit called Black Patti. They shared a love of electric and country blues as well as soul, rock n' roll, swamp pop, psychedelic, rockabilly, jubilee and quartet gospel music. Anybody who's seen The Imperial Crowns knows...

"Jimmie was born to preach, and J.J. lets his guitar do the preaching for him!" That's a direct quote from Clarence Fountain of The Five Blind Boys of Alabama talking about Jimmie and J.J. in 1995.

In 1993, the duo started recording music in the garage studio of Billy Sullivan, who also served as the drummer/engineer for many years (three of the four studio albums were recorded in his N. Hollywood studio). They officially became The Imperial Crowns in 1994, playing clubs around the City and, at the same time Wood and Holiday officially became founding members of The Sacred Hearts. The LA, House of Blues house band. So, while they were recording the first album (Imperial Crowns), they were playing with artists like Bruce Springsteen, Buddy Guy, Greg Allman, Taj Mahal, Gatemouth Brown, The Blind Boys, Chaka Kahn, Ann Peebles, etc. every Monday night at The House of Blues on the Sunset Strip! Wood and Holiday still work regularly with The Sacred Hearts backing The Blues Brothers (with Dan Aykroyd and James Belushi) and have shared the stage with The Rolling Stones, James Brown, AC/DC, Bob Dylan, Sam Moore, and Wilson Pickett, among others since '96. Their original songs have been covered by the likes of Eric Burdon, The Nighthawks, and other U.S. and European artists and bands.

Venue Information:
The Mint
6010 Pico Blvd
Los Angeles, CA, 90035