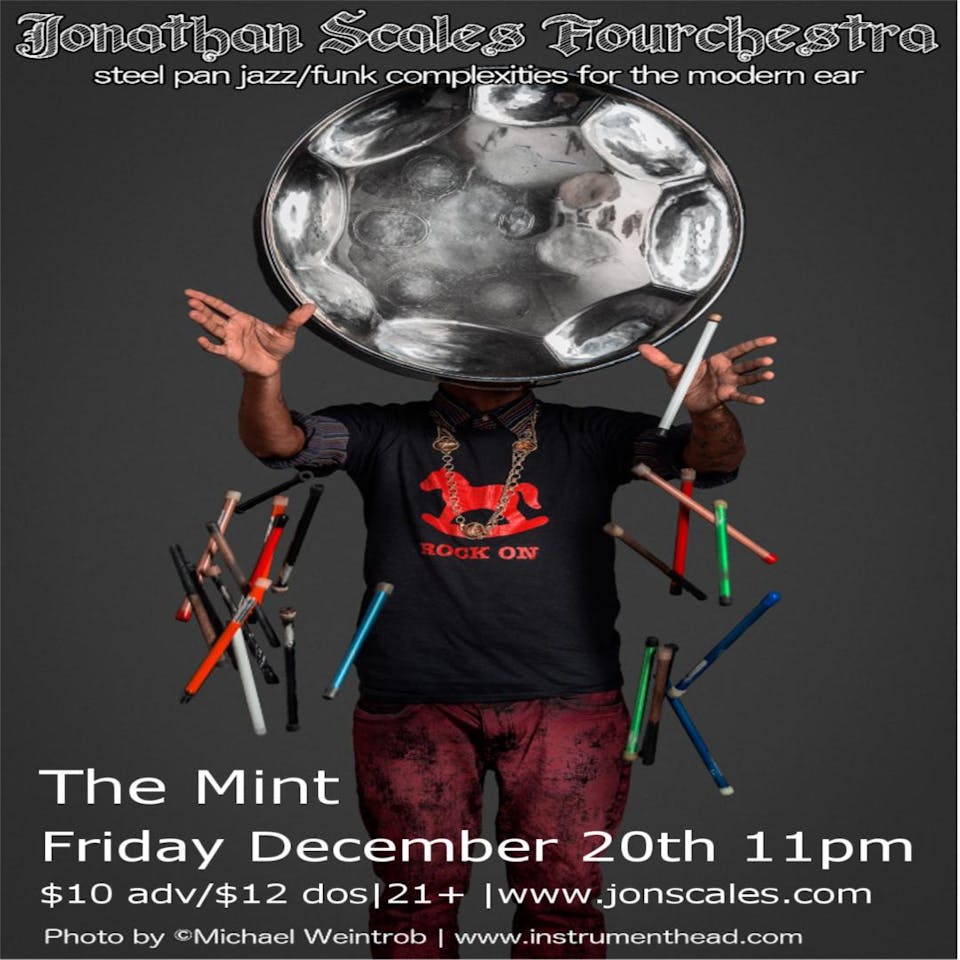 Live Music at the Mint.
Jehlad Hickson - 8:30
Dougy Oak - 9:15
Jess Fuller Trio - 10:00
Jonathan Scales Fourchestra - 11:00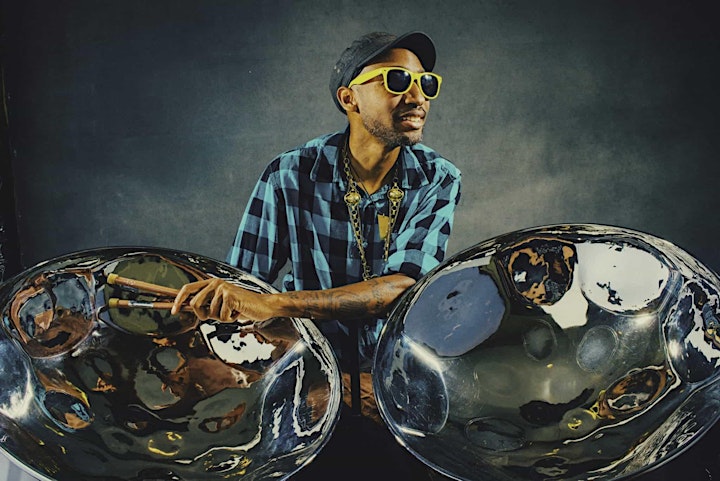 Jonathan Scales is one of the most innovative steel pannists on the planet, and is redefining and challenging traditional expectations of his signature instrument. In his hands, the sonic palette of an instrument often associated with cruise ships and tropical resorts is radically expanded to mimic the role of horns, piano, vibraphone or marimba due to his stunning, virtuosic technique. Scales' mesmerizing compositions have captivated listeners and elevated him to the status of a true composer, forging new territory in the medium of instrumental music.
Although Scales' writing produces songs that are ultimately accessible and danceable, the compositions can be remarkably complex and difficult to perform. As a result, the power trio whimsically named Jonathan Scales Fourchestra has always had a fluid lineup top-notch musicians, and even included an "all-star" version with bassist MonoNeon (Prince, Ghost Note), drummer Robert "Sput" Searight (Snarky Puppy, Snoop Dogg) and percussionist Weedie Braimah (Trombone Shorty, Nth Power), as well as a number of other talented marquee value players. Throughout these changes, Scales has demonstrated remarkable perseverance and persistence, a topic that he presented in a TED Talk, while continuing to write and develop his craft and touring the North American and European club and festival circuit—as well as dates in Japan, Central America and The Caribbean. Scales also represented the United States through the Department of State as a musical ambassador in a four week concert tour of China, Taiwan, Hong Kong and Indonesia in early 2017, an honor for which he was chosen from among three hundred finalists.
Jonathan Scales' newest release, PILLAR - his sixth album, and fourth release on taste-maker label Ropeadope—is a testament to the grit and tenacity he possesses, while also serving as an introduction of his new, full-time rhythm battery consisting of bassist E'Lon JD and drummer Maison Guidry. These two formidable young lions hold their own in the company of an incredible cast of special guests, including bassists Victor Wooten, Oteil Burbridge and MonoNeon, trumpeter Christian Scott aTunde Adjuah, saxophonist Jeff Coffin, keyboardist Shaun Martin, percussionist Weedie Braimah and banjo pioneer Béla Fleck. It is the inclusion of Béla Fleck on this record that stands out most notably in context of Scales' own personal story, and in this regard, PILLAR represents a remarkable victory for the music lover inside of the 33-year-old Asheville, NC based artist.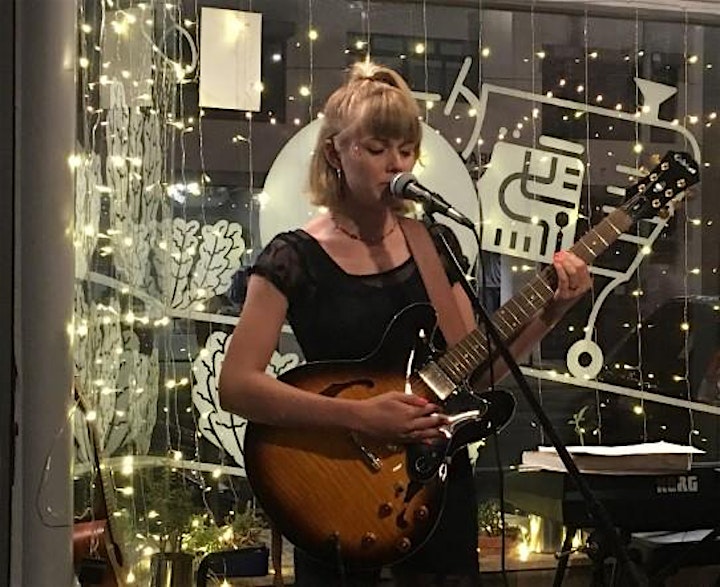 Jess Fuller is a Los Angeles based singer, songwriter and pianist who combines Jazz, R&B and alternative music into her playing. She draws inspiration from bands like Hiatus Kaiyote, Radiohead and Jack White. When joined by Alex Rusbarsky on drums and Brian Lottermann on bass, the Jess Fuller Trio comes to life. Here's what you'll experience: dreamy vocals mixed with catchy melodies backed by a versatile rhythm section. This is the alt-jazz trio you've been waiting for.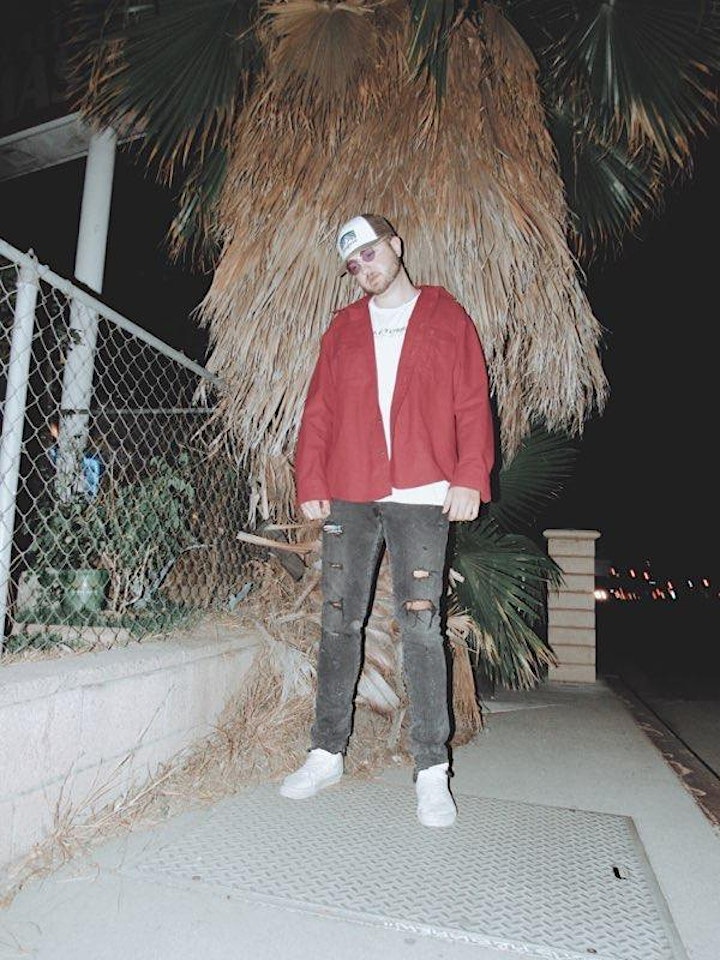 Dougy Oak is a budding Los Angeles based hip hop artist by way of New Jersey. His music displays an original sound with the range to make banger tracks as well as softer, soulful pieces. The new age sound and personal representation through his music is honest and forward thinking. He puts together a smooth sound that can carry the listener or concert-goer and create an energy with artist-fan connections like no other. He is someone most people would be able to relate to while also having a mysterious aura, pulling you closer to his music to discover more about the artist. With his revealing lyrics and heart-on-my-sleeve mentality, he is sure to inspire and make lasting connections with the listener. His music doesn't just display his emotional side however. He is also able to produce records that have a braggadocious feel to them, enabling fans of harder hitting music to vibe along and flow with his energy. He has seen large growth in the short two years he has been recording music and as it looks from feedback and recent success with his latest projects, that growth is only moving forward.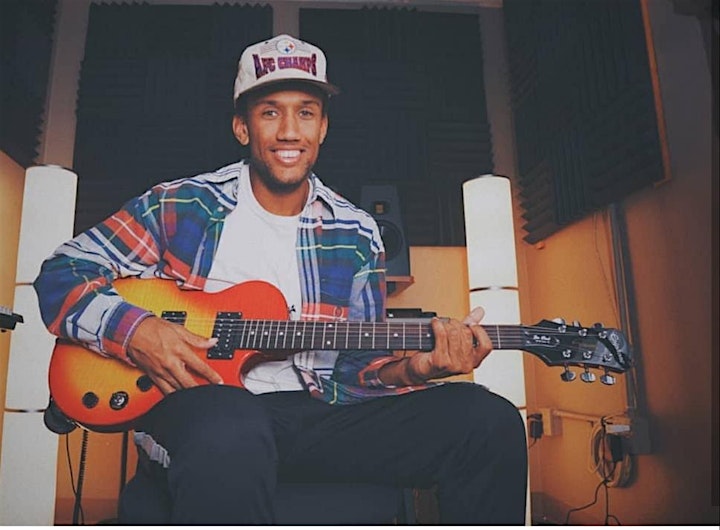 Ever since I was a baby in the crib, I followed the beat to my own drum, literally. My mother and my father said that I was born with big hands so I would hit the kitchen table, the chairs in the living room, and my bed, literally making a pattern of sounds that would stay within in me for a while. This was because I lived in a pretty big house, with over 10 family members under one roof at one point. So, when I would whistle or start singing (my family would tell you that I would scream, which would make sense because I was a child), I would be silenced and told to stop. This stayed in my head for a while, and because I was not into sports until middle school, I did not really have an outlet, until I lived with my uncle and my aunt in Cape Cod, Massachusetts.

While living with them for a couple of years, my aunt would bring me to her church choir, and I finally had a place to let my gift of singing roam free. I sang two to three times a week at Trinity Church in the heart of downtown Boston and had covered several local Boston magazines that published articles about me. When I went to St. Columbkille Catholic school in Brighton, Boston, I would literally ask the nuns who were teachers of the class if I could get up in front of everybody, and sing a song that I wrote right then and there. I was only nine years old. The first song I ever wrote was titled "Cash and Money." I was 10. After I moved back to live with my mother while I was in sixth grade (this would be my eighth or ninth time moving, and moving to San Diego in 2018 would be move number 18), I got caught up in being bullied for that whole year. I hated going to school. Yet, I always had music to escape.

At the age of 13, my mother, my brother and I were homeless for half a year. I always knew we would not be in that same position because my mom was very resilient. We moved into a nice condominium resort in the White Mountains of New Hampshire, (I was born in Manchester, NH) and we stayed there for my entire high school career, which would be a pretty solid and set time in my life. For the first time, I was involved in everything from sports to health clubs, and most importantly, my love for music and theater. I went to Stonehill College, which would be a pretty rough patch in my life. I knew music was going to be the only thing that would set me straight so I started getting serious after I graduated in 2017. I started going to every music opportunity once I moved to San Diego, and since, everything has been going great.

Venue Information:
The Mint
6010 Pico Blvd
Los Angeles, CA, 90035