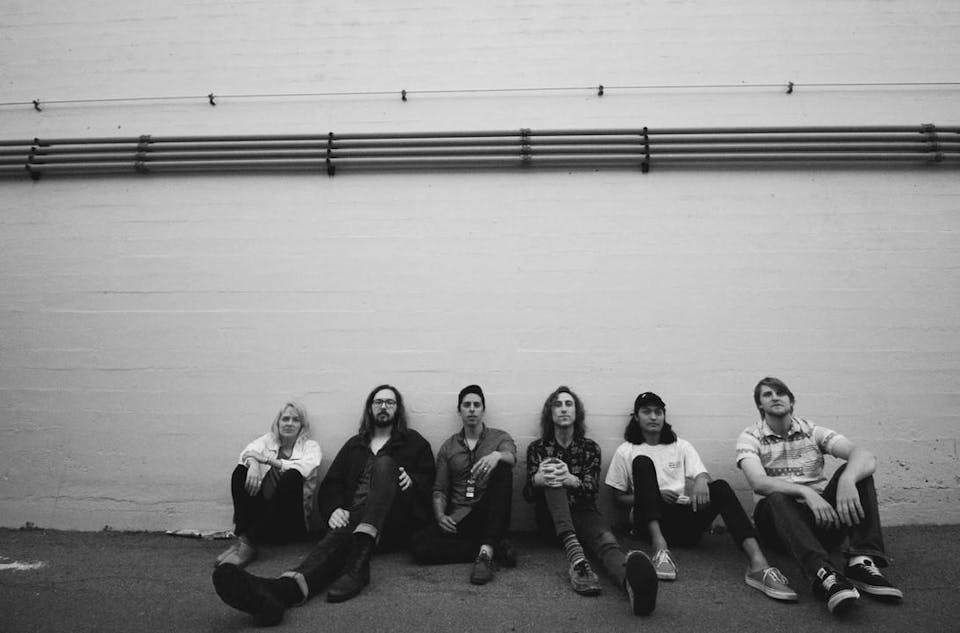 Dizzy Box Nine
Ten Bulls, The Dancing Skeletons, Third Street, Jennifer Westwood & The Handsome Devils, Sokojo
Live Music at The Mint.
Sokojo - 8:15
The Dancing Skeletons - 9:00
Third Street - 9:45
Dizzy Box Nine - 10:45
Ten Bulls - 11:45
Jennifer Westwood & The Handsome Devils - 12:45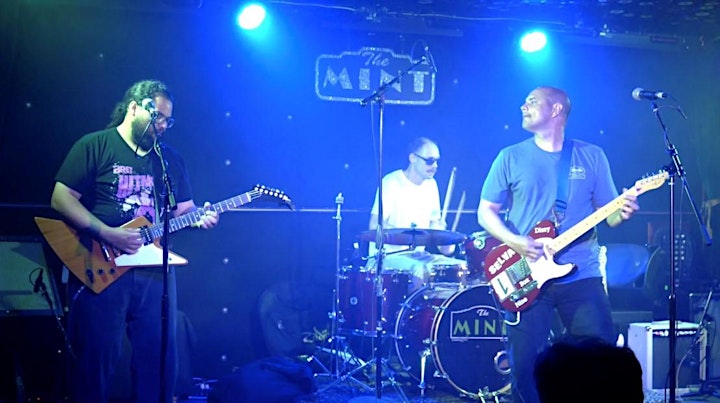 Dizzy Box Nine is an indie-pop-rock band out of Southern California. The band was created by singer-guitarist Randy Ludwig in the summer of 2016, and features guitarist Tony Robles and drummer Amos Przekaza. The play melodic, upbeat, and radio-friendly pop songs which have been described as "instantly catchy," "well- written," and "memorable." There is a positive 80s and 90s vibe to many of their songs. In fact, they have been influenced by a variety of bands—from the Cars, Maná, and the Refreshments—to MXPX, Blink 182, and the Ramones. And yet, the music of Dizzy Box Nine is unique and stands on its own. "I like writing songs that feel good to listen to. A good song can make you feel instantly alive! But I also want to challenge the listener at the same time, and allow for natural insight and clarity to occur from within the listener," Randy states.Dizzy Box Nine released their debut record, Electric Illusion, in September 2017. It sold hundreds of copies and has been streamed thousands of times. Their second record, Pop Fantasy, was released in February 2019, and received many favorable reviews. It contained the notable songs "Anytime, Anyplace," "I Won't Let You Down," and "Rosie." Additionally, it received airplay on over 40 different radio stations. Their upcoming record, Summer Intuition, will be released in February 2020. It contains the standout singles "Friday Night," "Near You," and "OK."Dizzy Box Nine loves performing live, and continuously plays at a variety of venues throughout the Southern California area. They can often be seen playing at venues such as the Mint, Amplifi, and Chain Reaction. They have also played outdoor festivals at Griffith Park and Highland Park—two popular L.A. areas. Overall, Dizzy Box Nine has something special to offer to music fans of all ages and backgrounds. Randy claims that eclecticism and optimism is what help give Dizzy Box Nine their signature sound. "We have been inspired by all kinds of music, and this clearly shows in our songs. We also like to keep it positive. Even during the slower, contemplative, trance-rock type songs, there's always hope, there's always a way out." Come find that "way out" with Dizzy Box Nine!Stay positive, get Dizzy Box Nine!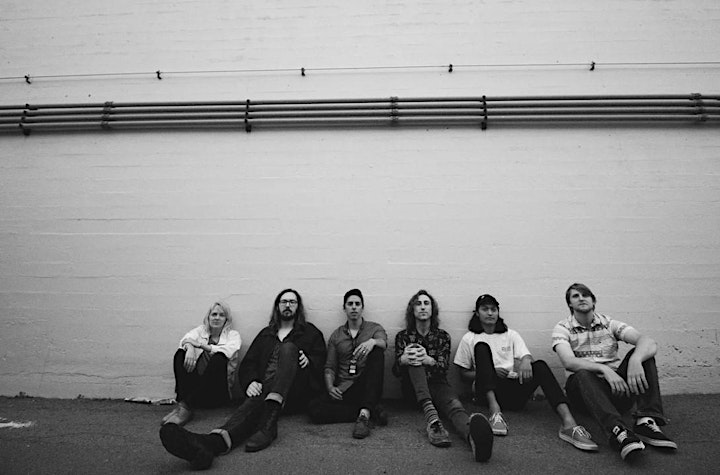 Ten Bulls is a dichotomy. Comprised of Christian Clark (Vocals/Guitar), Jay Sanchioli (Bass), Chaz Lamden (Drums), Ida Naughton (Synth/Vocals), and Sebastian Rizo (Synth) the group boasts a sound that is both unique and accessible; walking the line between past and future - yet sounding like the very next step. Period pieces written precisely for this very moment. Fuzzy, distorted bass and hypnotic rhythms meet retro synth textures, shimmering guitar, saxophone, and catchy vocals with progressive sensibilities. Ten Bulls manages to mesh polyrhythmic beats and alternative time signatures with jazzy, progressive song structures and pop melodies in a way that doesn't feel jarring or contrived. New Wave, Alternative, Psychadelic, Indie, and Industrial influences shine through: it's a sound that's hard to pin down, but feels complete. It feels like another step."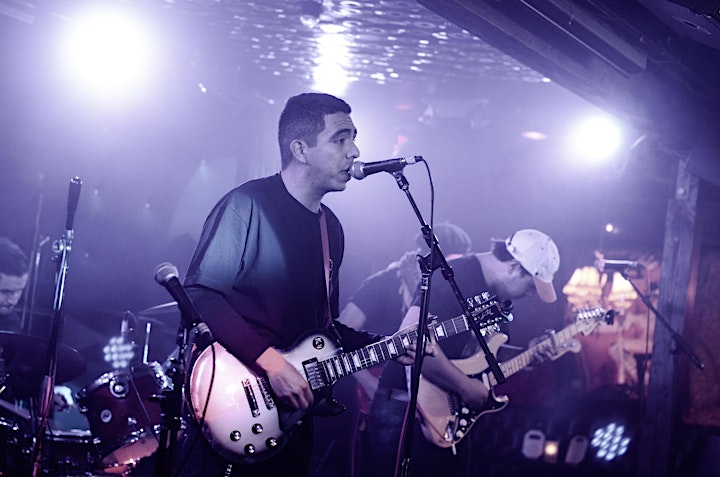 The Dancing Skeletons are five imaginative individuals from different backgrounds who mix musical elements like indie, alternative rock, hip-hop, and funk to bring about a unique sound that serves as a reminder on how breaking down barriers can produce something positive, in spite of our differences.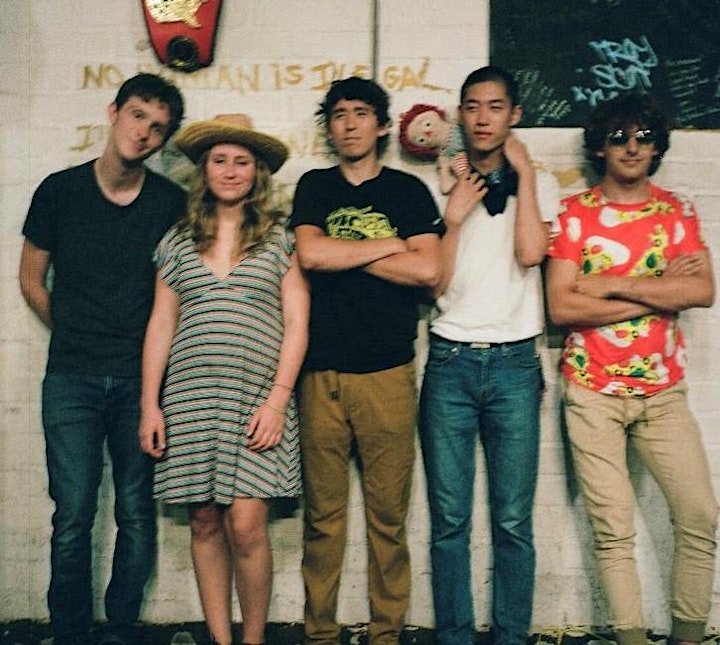 We're third street! A small, indie-rock band (with a budget) based in LA.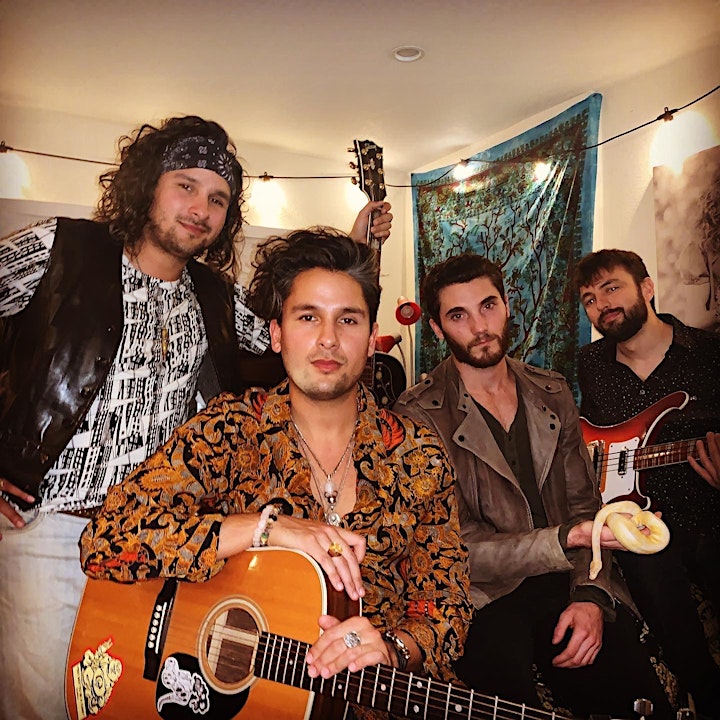 SOKOJO are a rock 'n roll force of nature. They exist right where the unstoppable force of Black Keys-style bluesy licks meets the immovable object of hard rock à la Queens of the Stone Age. Big noise, big energy, big hooks, big soul. SOKOJO songs More and Something Real are now available for streaming at soundcloud.com/SOKOJO.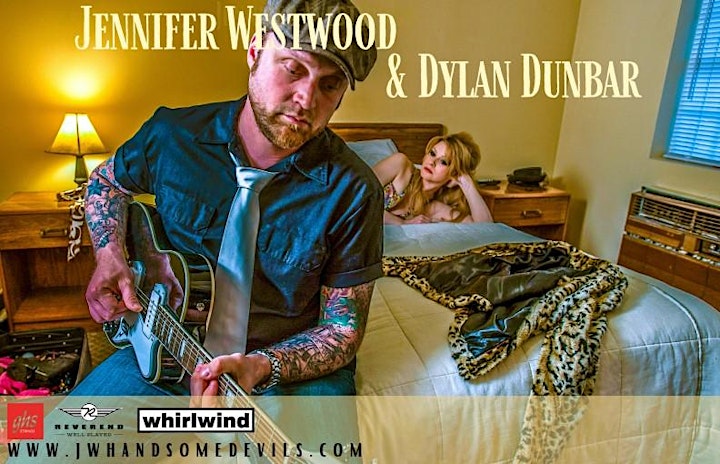 Jennifer Westwood cut her teeth on gospel before hitting the gritty Detroit area bars that set her career in motion; among her first "secular" performances singing in a local nightclub with Motown's Carl Carlton. Weaving inspiration from her hometown roots and a family tree steeped in a classic country music heritage, the sounds she and guitarist Dylan Dunbar present reflect the blend of cultures drawn into a once thriving rustbelt metropolis. A stew of gospel, blues, and soulful americana.Dylan Dunbar spent his teen years refining his chops in local blues joints, moving on to perform with W.C. Handy award winners Chef Chris and Johnny "Yard Dog" Jones, as well as country artist Whitey Morgan. His dynamic playing style and soulful slide work evoke thoughts of Texas Blues and Muscle Shoals, complimenting Jennifer's broad vocal range and unique sound that invokes influences ranging from Linda Ronstadt to Big Mama Thorton.Together, with Jennifer Westwood and the Handsome Devils they have 7 Detroit Music Awards, as well as one for work with Sponge (Sony) frontman Vin Dombroski on a traditional country recording (Lalar V).Jennifer and Dylan tour 50,000 miles a year as a duo and the full band performing everywhere from corner bars to concert halls. They've been on bills with acts such as Paul Cauthen, Hayes Carll, Paul Thorn, Dale Watson, Delbert McClinton, have performed alongside Patti Smith as well as many others.

Venue Information:
The Mint
6010 W Pico Blvd
Los Angeles, CA, 90035