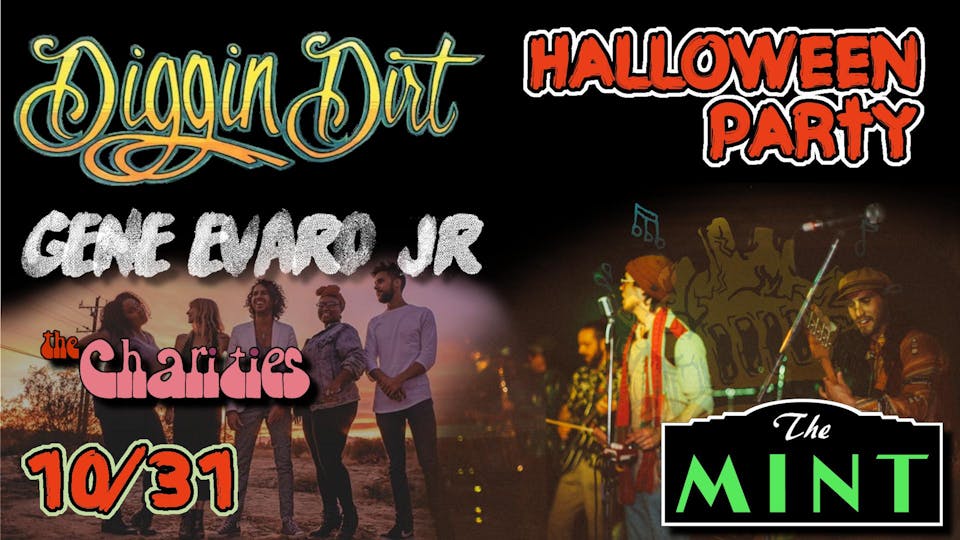 Live music at The Mint
The Charities (8:15)
Gene Evaro Jr (9:30)
Diggin Dirt (11:15)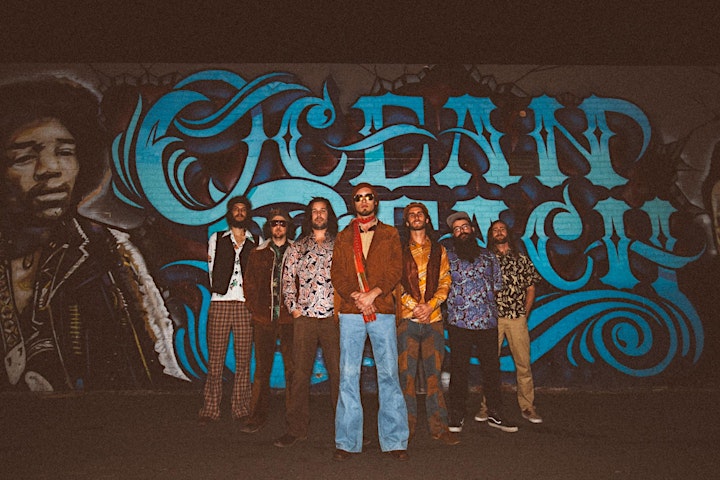 This seven-piece band emerging from behind the redwood curtain in Humboldt County, California, is skyrocketing through the west coast music scene. Shoveling out their own path, and consistently wowing audiences and filling concert venues across the land, Diggin Dirt is no ordinary funk and soul band. Their sounds explode off the stage with as much authentic energy as one can handle, and once they have you in their clutches, the relentless dance party does not let up. Their intoxicating and infectious sound is fueled by a blazing horn section, pulsating rhythms, and searing guitars, that when combined into one, have been known to entice even the shyest of wallflowers to start movin and groovin. Behold, as they layer humble influences of psychedelic rock, Motown soul, Afrobeat, and even reggae, atop a sturdy foundation of down and dirty, greasy and grimy, late 60's inspired funk music. You might have flashes of James Brown or Sly and the Family Stone, Otis Redding or Tower of Power, but make no mistake that you are in the presence of spine-tingling originality. Leading the charge and tying it all together is frontman extraordinaire Zach Alder, a performer like no other; he's in possession of the pipes,charisma, moves, and natural-born-soul, to launch this ensemble into rarefied air.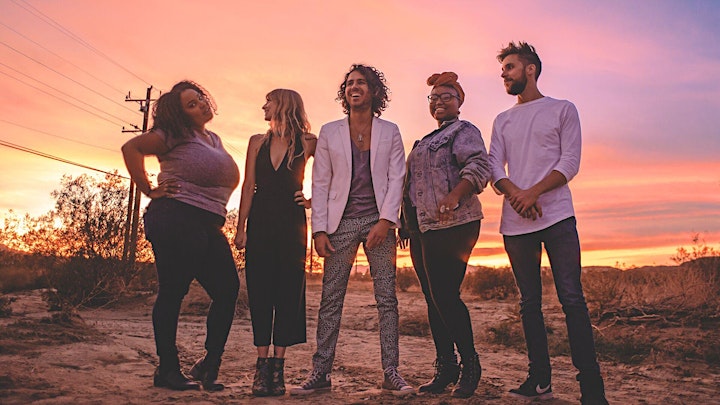 Hailing from Joshua Tree, California, Gene Evaro Jr's sound is a mixture of soul, folk, electronic and funk. Gene Evaro Jr has the power and dexterity of Earth, Wind & Fire, and the music has the soulful craftsmanship of Stevie Wonder. Evaro can sing, play and lead in a way that brings to mind Stephen Stills or Prince. Watching Gene Evaro Jr and his band feels like you are experiencing some grand force of nature spiritually, like making love in a hurricane or testifying to the heavens in a meteor shower
Gene Evaro Jr is currently touring in support of his third full length album "Like its 1965" released in April of 2018. Gene Evaro Jr's formidable and dedicated following is rapidly expanding beyond So-Cal, fueled by national tours supporting Milky Chance, Elle King, Blues Traveler, Moonchild, Cory Henry, Mono Neon, Galactic, St Paul & The Broken Bones, Antibalas and prominent festival appearances at High Sierra Music Festival, Lightning In A Bottle, Wanderlust Festival, Lucidity Festival, Hang town Music Festival, Joshua Tree Music Festival, and Guitarfish Festival. Gene Evaro Jr's works have been featured on the network television show Deadliest Catch and Ian Somerhalder's Time Framed Series.
From the folk magic of Paul Simon, to the crazy funk fashion of Sly & The Family Stone, to the R&B nature of Bill Withers, this old-soul artist reminds us of what it once felt like to put on a record, press play, and then relish in every word from start to finish, without missing one beat.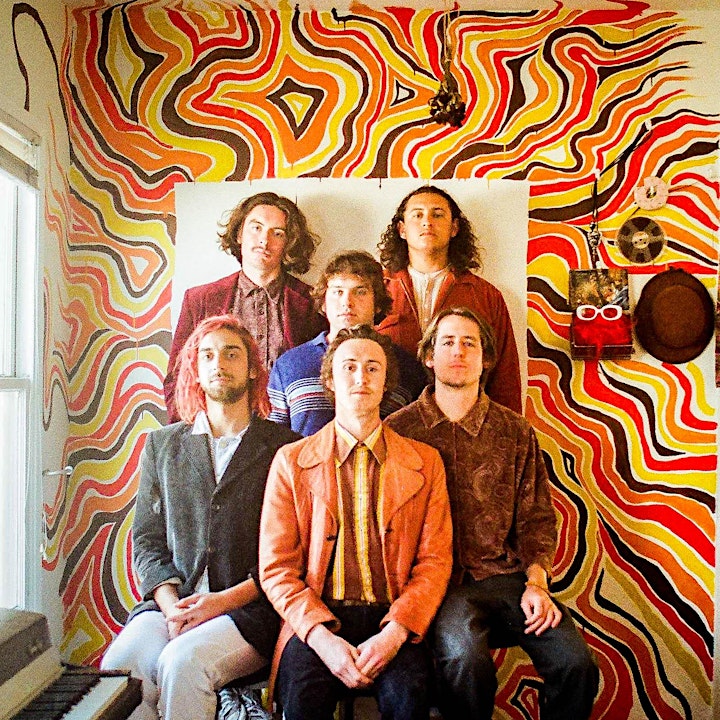 The Charities are a band from Hermosa Beach, California that bring tons of energy to their live shows as well as cherish the magic of capturing their sound in the studio.

Their music draws influence from many different genres. Funk and soul being an anchor, their music touches on that Motown sound, jazz, jamband music, disco, R&B and rock n' roll. They enjoy playing live the most, where the energy between the audience and the band builds into an experience that cannot be expressed in the studio.

Consistent live shows give the band the opportunity to improvise more often, blending their influences in an organic and unique way for the audience to experience.

Venue Information:
The Mint
6010 W Pico Blvd
Los Angeles, CA, 90035