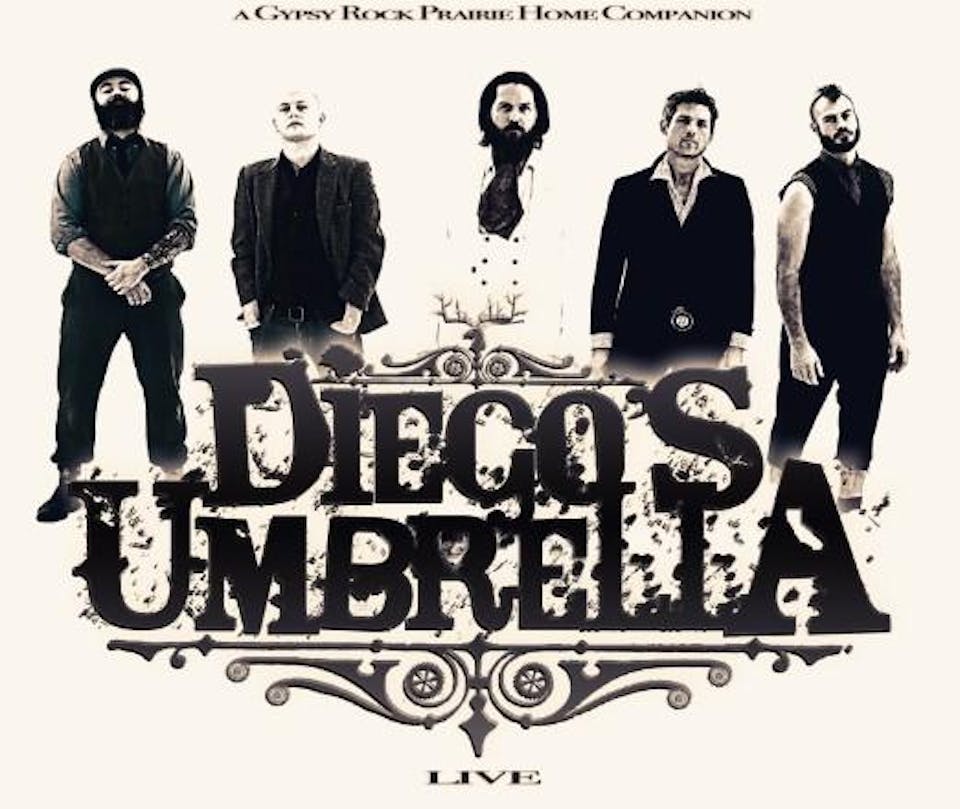 Diego's Umbrella, Vokab Kompany, Hyde The Diver, Hoity Toity, MJ Lavine
Live Music at The Mint.
MJ Lavine - 8:15
Hyde The Diver - 9:00
Vokab Kompany - 9:45
Diego's Umbrella - 10:45
Hoity Toity - 12:05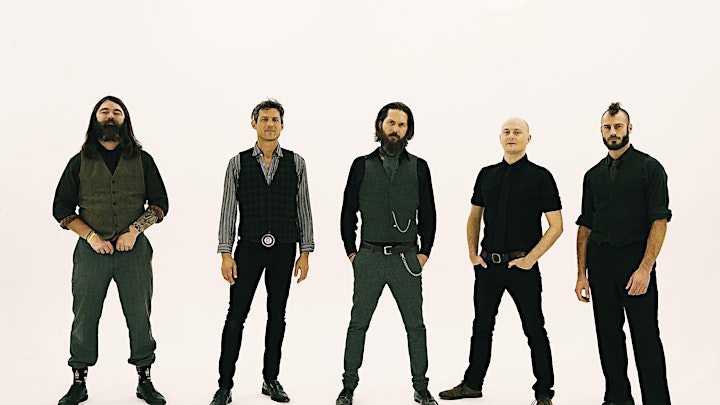 There are two kinds of people in this world: those who love Diego's Umbrella and those who don't know them yet. Celebrated as San Francisco's ambassadors of Gypsy Rock, these world-renowned entertainers have created an irresistible mélange that is entirely their own.
A Diego's Umbrella show is a singular, ecstatic experience. One concert is all it takes to becoming a believer. Night after night they effortlessly blend eastern European sounds, marching drums, beautiful harmonies and catchy hooks with a showmanship that has all the fire and unpredictability of youth, marked by a chiseled refinement of years of experience on the road.
The group's uncanny gift for pleasing crowds, from standard clubs to huge festivals such as High Sierra and Outside Lands, has earned them a zealous and ever-expanding following across the United States and Europe. Continuously touring abroad has always fed their aesthetic, and has resulted in incorporating the scales of klezmer, the strings of flamenco, and the energy of punk rock.
Their new material is some of the most exciting to date, tipping a hat to the raucous Croatian dance parties the band played in their early days. With a quest to fulfill and broadcast the true meaning of Gypsy Rock, Diego's Umbrella continues to tour the world.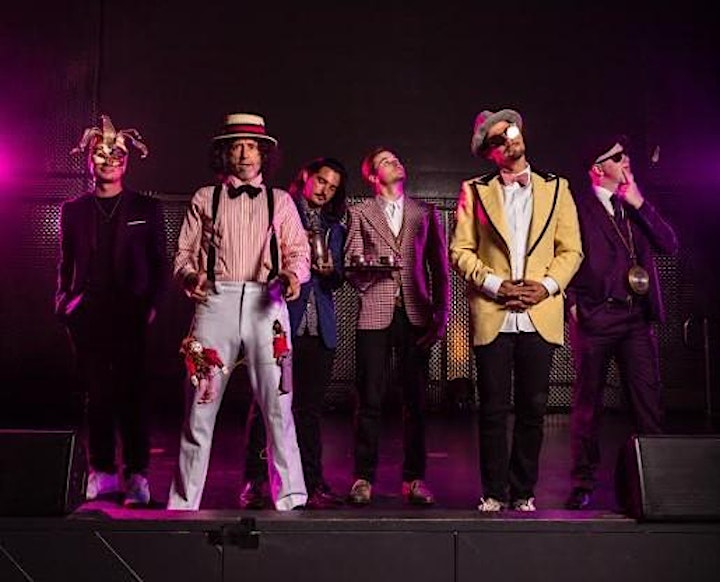 Vokab Kompany is a genre-defying collection of sound comprised of vocalists Robbie Gallo (B3k) and Burkey. With a live accompaniment of a five-piece band, they use heavy synths, guitars, saxophone, bass and drums to create an innovative sound that blankets audiences and leaves them in musical elation. Let's be honest, it's a straight up dance party with dope lyrics.
While maintaining a rigorous touring schedule, the San Diego natives have also found themselves as hometown favorites, garnering recognition at the San Diego Music Awards and winning several awards including best Hip Hop album and best Hip Hop performance. An interesting feat for a band that could just as easily be called Electronic, Funk, Jam or Rap in the same breath.
In addition to their accolades at home and on the road, Vokab has released several studio albums to critical acclaim. Their unique mesh of style has led them to delicious collaborations and over a dozen national syncs, including two Kia commercials, a spot on STARZ movie channel, and music on TV shows like Franklin and Bash and the Today Show. Their song World Wide was the anthem for the trailers of the new Sacha Baron Cohen movie.
On the touring side, the duo is fresh off of a West Coast headline tour supporting their most recent album. They'd previously embarked on a six-month tour fronting the Run DMC Remixed tribute for Karl Denson's Tiny Universe, with appearances everywhere from Brooklyn to San Francisco to New Orleans for Jazzfest. Along with their full band, they have played countless festivals including Snowglobe, Electric Forest and Coachella and have toured with bands of all genres, from Umphrey's McGee to Collie Buddz to Del The Funky Homosapien.
The spontaneity of the band's live performance is what has allowed them to cross genres so effortlessly; dancers, performance artists, guest musicians and unique arrangements continue to surprise fans, and exemplify the defining aspects of a Vokab Kompany show.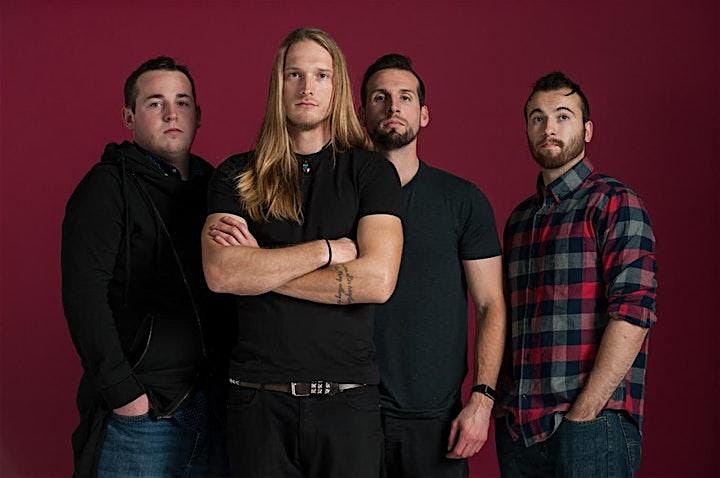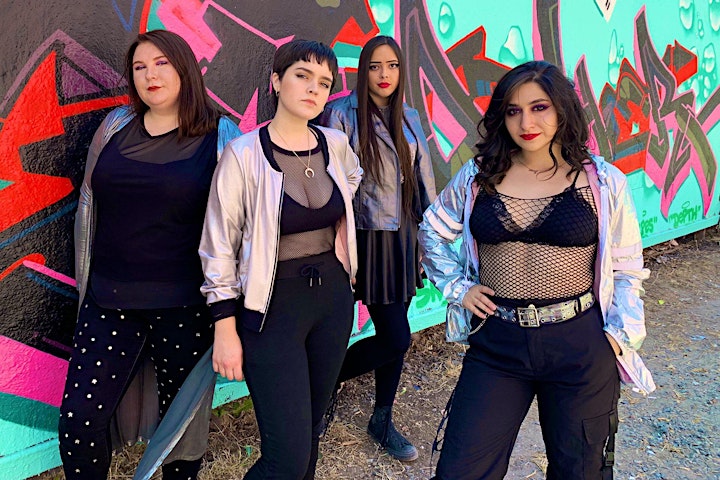 Hoity-Toity (pronounced hoy-tee-toy-tee) is a four-piece all-girl rock band based in Redlands, California. Consisting of frontwoman Shelby Muniz, drummer Kelsey Caselden, bassist Tana Snyder, and guitarist Aria Hurtado, the band blends alternative, indie, glam, punk, and power-pop elements into a unique and energetic sound enriched by a diverse variety of influences.
MJ LaVine's music is an original combination of pop/punk rock infused with a touch of European punk rock attitude. Audiences will enjoy MJ's relatable, snarky lyrics set to upbeat rock tempos. MJ's music has color and heart.

Venue Information:
The Mint
6010 W Pico Blvd
Los Angeles, CA, 90035