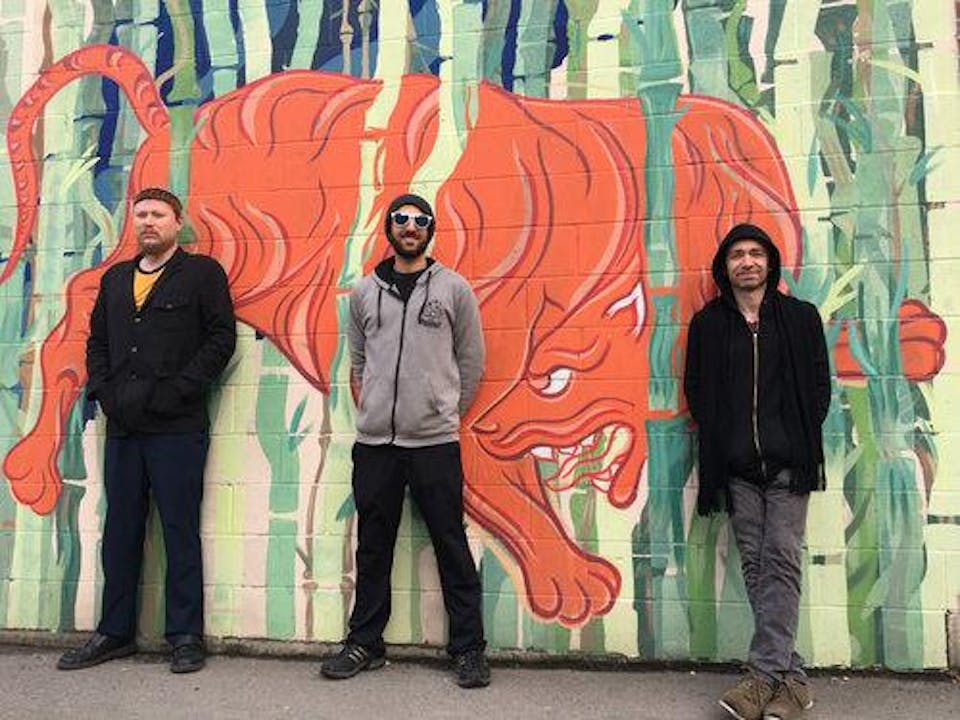 Live music at The Mint.
Jack Shields - 9:00
Thou Shall Doubt - 9:45
Consider the Source - 11:00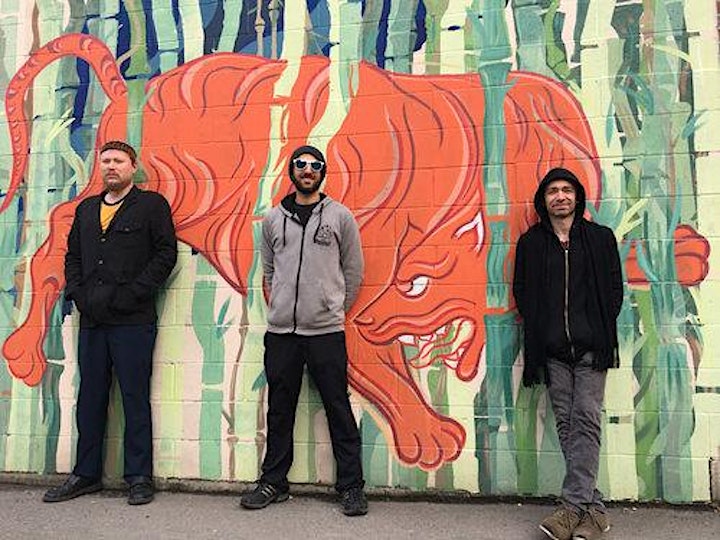 Sci-fi fusion trio Consider the Source defy easy categorization. If intergalactic energy beings, upon their initiation into an order of whirling dervishes, built a pan-dimensional booty-shaking engine powered by psychedelic math...it would sound like a cut-rate CTS cover band. With their blend of progressive rock and improvisatory jazz, soaked in Indian and Middle Eastern styles, CTS blends disparate elements into an utterly original whole. A relentless touring schedule has earned them a fervent following around the world, with fans ranging from jam-band hippies to corpse-painted headbangers.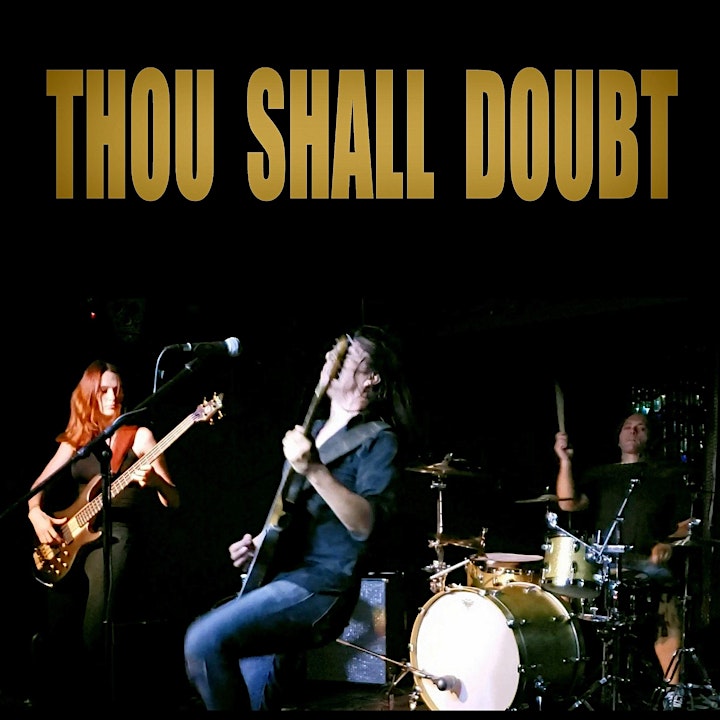 Thou Shall Doubt formed in Los Angeles after a conversation urged 3 musicians to jam. The vision of front man/guitarist, Dani Vargas, materialized only after a few rehearsals with Jenna Colombet (bass) and Ted Kelliher (drums). Shortly thereafter, the band landed their debut show at The Mint. Inspired by the Golden Age of Jazz to Modern Hard Rock, the trio is eager to deliver songs where musicality meets contemplation. "To thine own self be true." Make your truth with Thou Shall Doubt.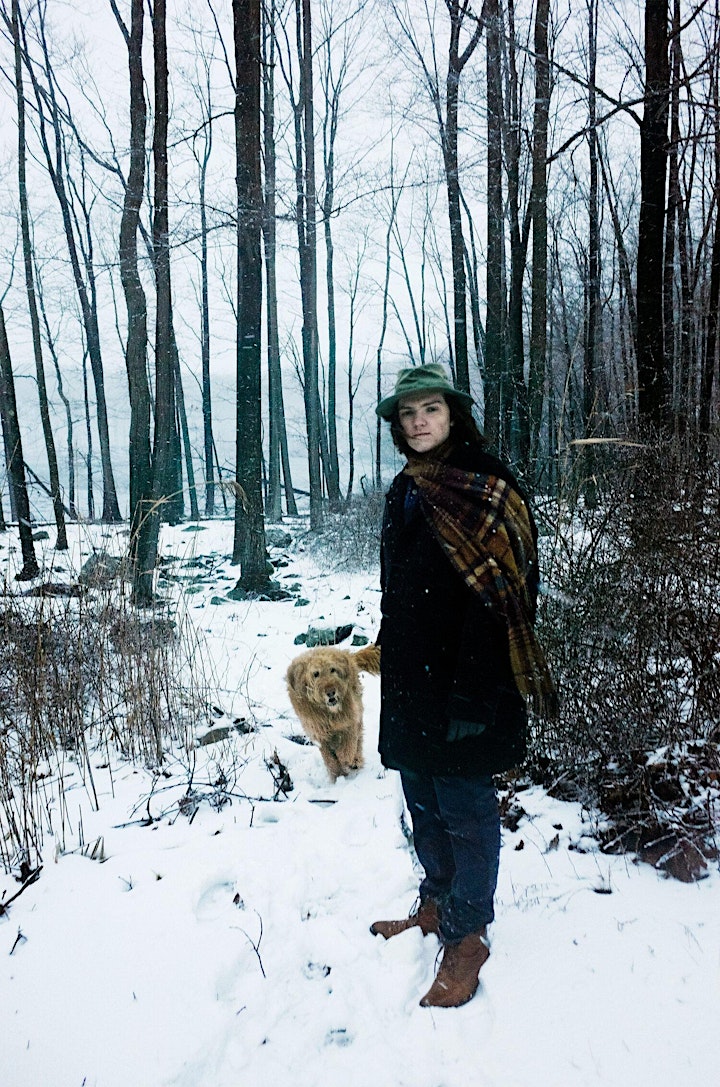 Singer/songwriter, producer, and multi-instrumentalist Jack Shields is a man of heritage. A childhood in California and an adolescence in Connecticut left him a man of two coasts, with two wells of musical influence from which to draw. His new project finds him switching effortlessly between a poppier indie rock, as boundless as the amber western landscapes that inspired them, and a more dextrous folk, in the style of The Band -- the listener might easily imagine Shields propped on a westward wagon, guitar aloft, strumming a trail song en route to a house party in the Hollywood Hills, or just as easily a Thoreauvian bard in the Bon Iver fashion, sauntering about the New England woods and hibernating in a subterranean studio. Written in the sunbathed vistas of California and recorded in the dusky pinewoods of Connecticut, Shields stitches an American folk tapestry that is difficult to overlook.

In 2017 Jack released his debut EP "Leaving California" followed by the singles "Ghost", "Swim", and "Live it light" recorded in Nashville in 2018. In October 2019 he released his album "A Curious Year" which was written as the soundtrack to his uncle Tim Shields' book "A Curious Year in the Great Vivarium Experiment". After a moving from Connecticut to Los Angeles, Shields has begun work finishing up a Lofi record with drummer Brendan Donnelly, and his upcoming self titled debut.

Venue Information:
The Mint
6010 Pico Blvd
Los Angeles, CA, 90035