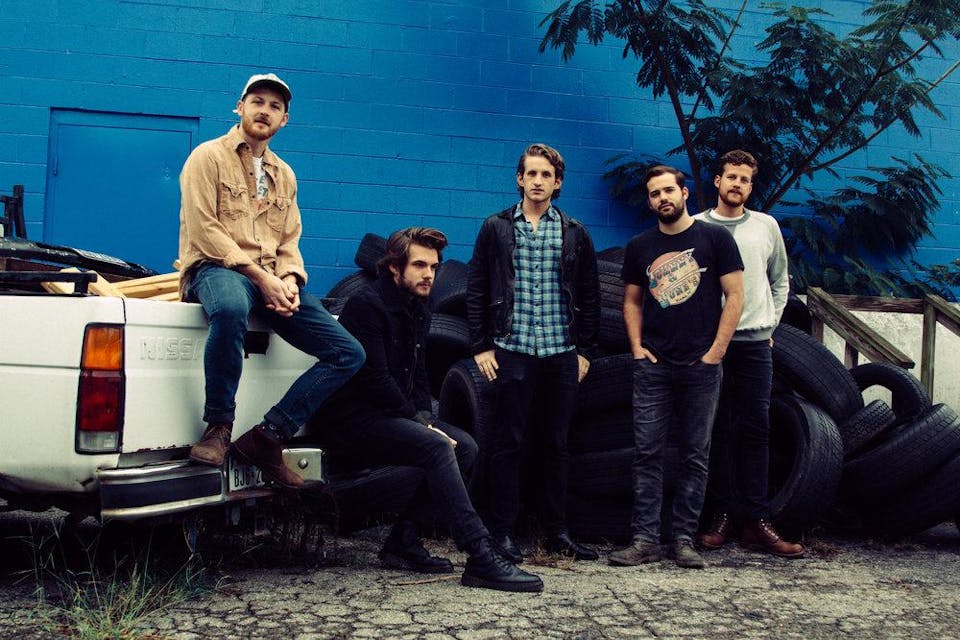 Live Music at the Mint
Hey Bertha - 8:00
Lou Ridley - 8:45
Boy Named Banjo - 9:50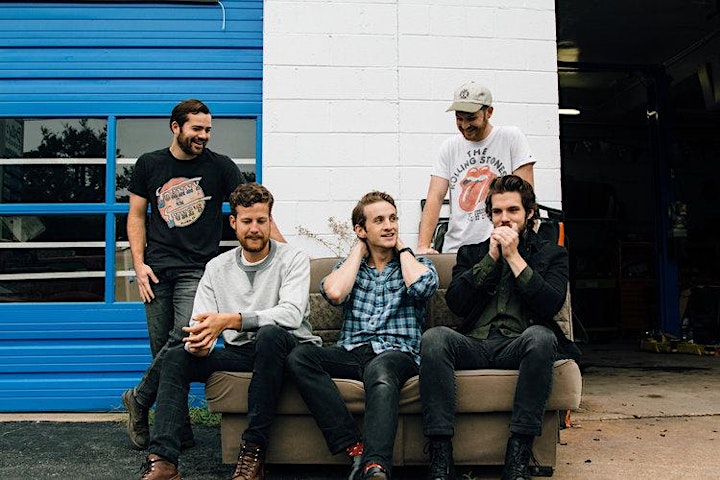 Long before Boy Named Banjo, two of the founding members of the genre-bending band grew up a mile down the road from each other in Nashville. William Reames and Willard Logan both picked up the guitar at an early age, took lessons from the same teacher in town, and even played in the same middle school band together.A shared love for bluegrass, folk, and singer/songwriter music sparked a different musical friendship for Reames between him and banjo player, Barton Davies. Before long, the two youngsters enthusiastically bounced songs off each other and discovered some of their favorite bands like The Steeldrivers, John Hartford, and The Infamous Stringdusters. In no time at all, they were writing and performing songs of their own, and at the age of 16, they decided to form their own band. Only, they needed a mandolin player. That's when they called Logan - and the two longtime friends, and now Davies, were bandmates once again."We were still too young to step foot inside a bar when we first started to play," Davies recalls, "so we'd set up shop on the sidewalk outside of Robert's Western World in downtown Nashville and play our own songs for whomever would listen." According to Davies - about halfway through one of their sets, a man came stumbling out of Robert's, got in Barton's face and yelled "play that thing, Banjo Boy! C'mon, Banjo!" Reames texted Davies later that night - "Boy Named Banjo."With a brand new name and a bunch of original songs, the trio recorded The Tanglewood Sessions, an honest, emotional, roots-driven look into the lives of the young outfit. Unexpectedly, the album was received quite well and now has over 3 million streams on Spotify.In 2013, BNB invited drummer Sam McCullough to join the group, before recording its sophomore album, Long Story Short (2014). The band got its first breakthrough by earning a spot on the 2015 Bonnaroo lineup, which led to some hometown love for the native Nashvillians. Shortly after releasing Lost on Main EP in 2015, Boy Named Banjo found its missing piece - Ford Garrard (bass), hit the road, and hasn't stopped touring since.Boy Named Banjo's sound has grown up alongside them into an energetic blend of rock, alt-country, and folk-pop that will keep listeners smiling, clapping, and dancing along for many years to come. You won't want to miss the new album they have coming in 2020. Catch a live show and find out why.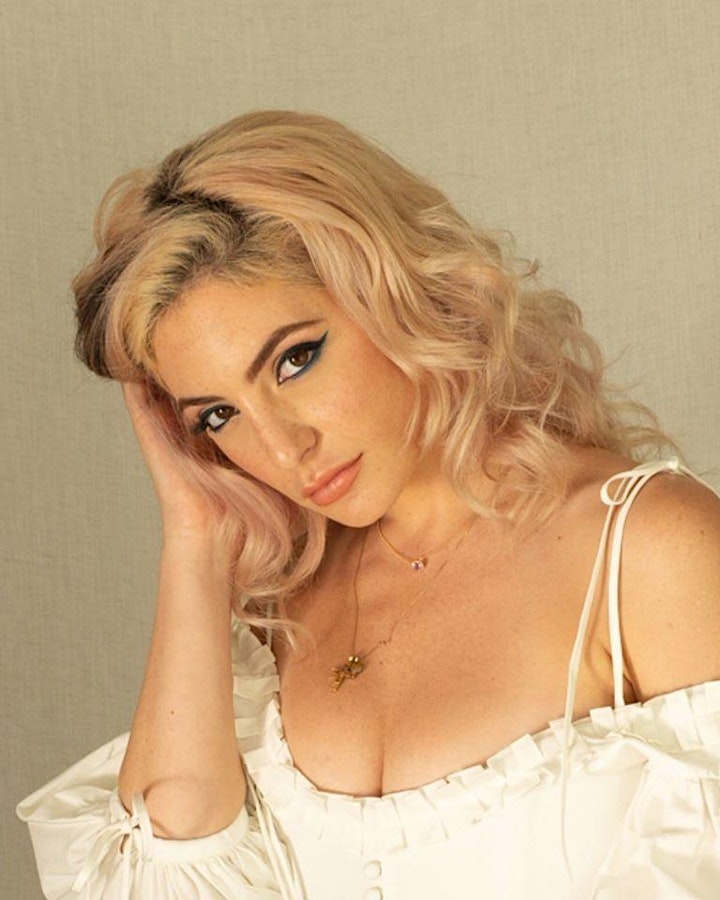 Up and coming artist Lou Ridley has had a passionate affinity for music since early childhood. Her recently released EP titled "Cowgirls Don't Cry," has refreshingly unique sound and draws from her personal life experiences of tragedy and triumph. She attributes her creative inspiration to her strong Texas roots (she was raised in a small town just outside of Dallas) and although her music is considered as "pop," she describes her sound as a well-blended mix of pop, neo soul and R&B flavors. With a catalogue of seductive and sultry song titles such as Vodka and Hurt Me, Lou Ridley's just scratching the surface of the success the future promises.
A strong opponent of receiving handouts, Ridley aspires to lead by example in paving her own way in the ever so competitive music industry. She plans to use her many gifts and talents to open doors for others and push past any boundaries of what is possible for female artists across the board.
In addition to producing, performing and writing, she also lends her time being in service to organizations who work with those struggling with substance abuse or homelessness and feels that being in service to others is part of her life purpose. With a clear vision in front of her, Lou Ridley is fast becoming a force to be reckoned with in 2020 whose future is bright like the shining star she is.
Lou Ridley currently resides in Los Angeles, CA with her favorite boy and biggest fan Weathersbie, her Yorkie.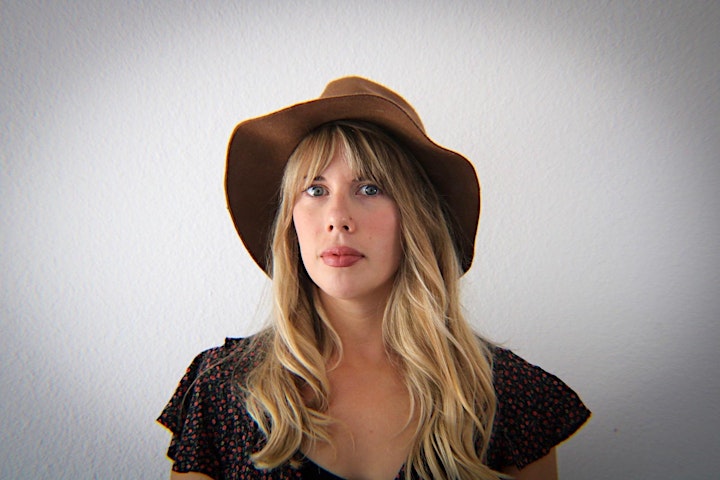 Hey Bertha is the latest project from Emily Parasiliti; bringing you big-toe tapping Americana from the piano and harmonica. Before Hey Bertha, Emily toured for 3 years with The Coteries as the lead vocalist and harmonica player. She played over 400 shows across 46 states opening for artists like The Marshall Tucker Band, Brandi Carlile, The Fray & Ricky Skaggs. Endorsed by GoWesty, Emily traveled by VW Bus writing stories from her experiences on the backroads of the American countryside. Emily has earned numerous accolades for her songwriting, including awards in The American Songwriter Lyric Competition for "Dance" and "You're Here Now and is a commissioned lyricist for Grammy Winning Artists.

With a recent relocation from Colorado to California, she is excited to make her debut at The Mint!

Venue Information:
The Mint
6010 W Pico Blvd
Los Angeles, CA, 90035